There is growing concern over the treatment of the LGBTQ+ community following the sex education row.
It comes in the wake of emergency services responding to bomb threats at Queen Elizabeth II High School and Peel Castle, which turned out to be hoaxes.
An email from the supposed perpetrator alerting Media Isle of Man, which publishes Isle of Man Today and the island's newspapers, certain UK publications and the school to the situation mentioned the row over sex education at the high school.
Former LGBTQ+ campaigner Alan Shea says that hatred towards the community has increased since coverage of the issue.
Mr Shea said: 'There is a lot of hatred out there against the LGBTQ+ community, especially the transgender community.
'It reminds me of the late 1980s. That is how far back we have gone, we have gone back 32 years.'
Alan Shea on Tynwald Day 1991
()
A suggestion that a drag queen had been involved in a sex education class – since discredited – caught the attention of right-wing news outlets such as the Daily Mail, the Daily Telegraph and GB News, after various allegations were made about the curriculum, and a drag queen going into QEII High School.
The government started a three-part review into the sex education curriculum, the first of which has been completed.
It found that no one was dressed in drag, the speaker concerned did not deliver a sex education talk and they did not ask a pupil to leave the room during a discussion on gender identities.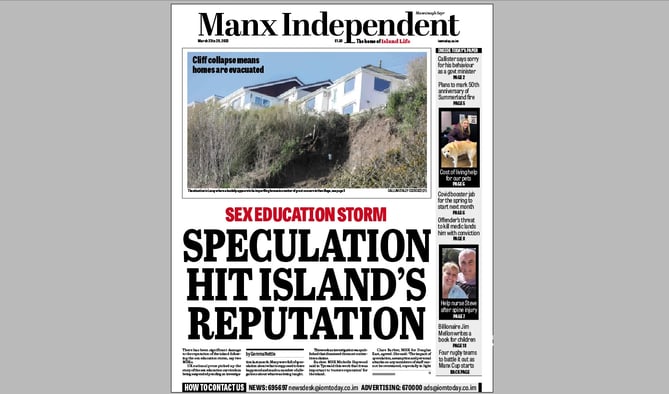 Manx Independent, March 23, 2023
()
A Manx Labour Party spokesman said: 'At a time of rising tension and misinformation, the Manx Labour Party stands resolutely with the LGBT community, parents and educators.
'A bomb threat to QEII, death threats aimed at teachers and growing bigotry aimed at the LGBT community are beyond unacceptable and the direct result of misinformation that has been for the sake of demonising a vulnerable minority.
'We firmly stand with the LGBT community at this time and will continue to advocate for the protection of those who are currently under attack.'
It added: 'We've made progress but these incidents show that there is a lot more work to do.'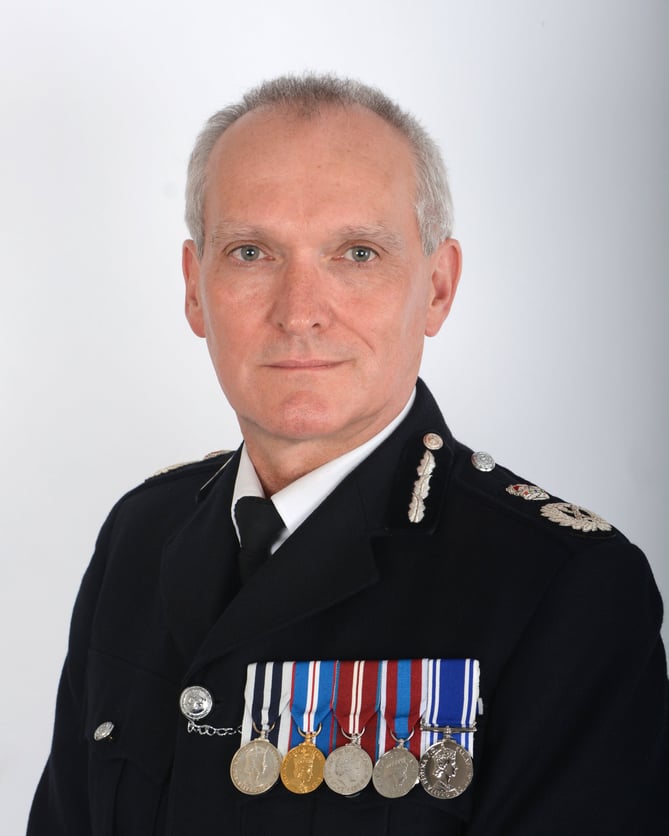 Chief Constable Gary Roberts
()
The chief constable, Gary Roberts, also tweeted on the matter.
'Never thought I would say this about the Isle of Man, but in such a tolerant, kind place why are people threatening others because of what they wrongly believe happened in a school? However it is "justified" hatred is hatred,' he said.
Two weeks ago, after posting about the island's sex education row, Mr Shea received a message that said: 'Your (sic) a sick man and need to be watched. Or are you already on the sex register. You should be! We know your name now. So your (sic) out there.'
Mr Shea said: 'Since all of this has been going on I am very wary of going out because of this threat.
'I am 59 now and I am like a prisoner in my home.
'I suffer from panic attacks as well and I am looking behind my shoulder just in case anything happens. It may not happen but it becomes subconscious.
'In 1991 I got death threats and beaten up. I don't want that to be repeated when I am 59 and I have had a stroke and a limp, it is concerning.
'When I have put things on Facebook, a lot of the younger LGBTQ+ people have said that they are afraid to go out now because they feel that they might be attacked.
'Remember, children can see the comments, because they have mobile phones they can see what has been said online and I believe you would be scared if you were young and LGBTQ+, you would get a bit worried, looking behind you making sure that no one is there.
'The weird thing about this is, whoever sent that bomb thing to the media, they never even thought about the children that were in that school.
'They threatened children and that is wrong. It is not about drag queens going to the school.'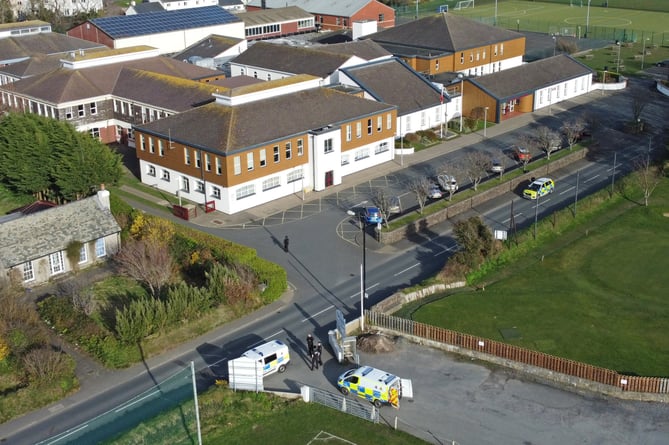 27/3/2023: Police presence outside Queen Elizabeth II High School in Peel. PICTURE BY DAVE KNEEN.
()