The price of fuel will be cut next week, in line with the Budget in the UK.UK Chancellor Jeremy Hunt MP announced in yesterday's Spring Budget that the UK Treasury would extend the cut in fuel duty by 5p per litre for a further 12 months.
In accordance with the Customs and Excise Agreement with the UK, the Isle of Man will also continue to apply this decrease until March 23,2024.
Rate changes to alcohol duty, frozen since the UK Autumn Budget in 2020, will also be implemented in the Isle of Man and will take effect from August 1 .
Alongside the revised rates, a new 'Draught Relief' for duty on qualifying draught products, designed to support the hospitality trade, will be introduced.
The duty rates for all tobacco products will increase by the tobacco duty escalator of 2% above RPI inflation, with the measure coming into effect immediately.
Details on the changes to fuel duty and VAT will be made available on Customs and Excise area of the Isle of Man Government website.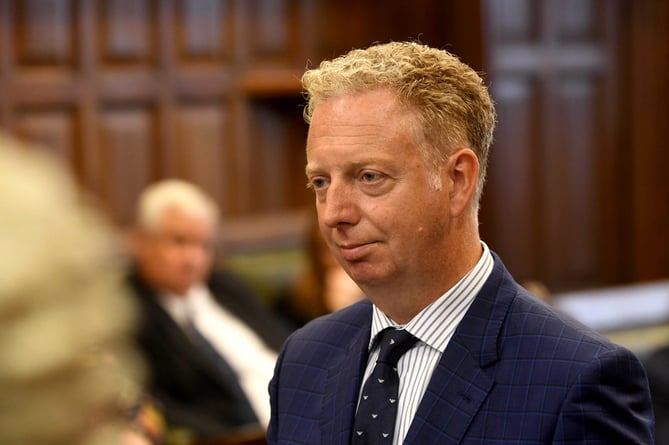 Dr Alex Allinson
(Isle of Man Newspapers)
Responding to the Spring Budget headlines, Treasury Minister Dr Alex Allinson MHK said: 'Today's announcements are noted with interest by the Treasury and reflect many elements which are being addressed on a local level and in line with the aims of Our Island Plan.
'In July last year, Tynwald approved an ambitious three-year Childcare Strategy which committed to increase the access and affordability of childcare for all parents. The value of pre-school credits to go towards costs of nursery and registered childminder places was increased from £3,420 to £4,166 to support the early education of eligible children before they start primary school.
'Legislative changes are already underway to reform maternity, paternity and shared leave whilst other work streams are aimed to support parents and carers returning to work and supporting gender and pay equality.'
Turning to the UK's plan to help people move into work, increase their hours and develop new skills, Minister Allinson said: 'At a time of record low unemployment and high job vacancy levels Treasury has been supporting more people to return to work.
'The Manx Reskill scheme was launched in July 2022 and was specially designed to support those who have not worked due to long-term illness for at least a year. Individuals are already being placed with employers and further work to widen the scheme is underway.
'Government continues to work with employers and respond to their concerns that lack of skills and workforce shortages are inhibiting their potential future growth. The recently-announced consultation on reforms to the Work Permit system, an extended and enhanced National Insurance Holiday scheme and graduate recruitment incentives all show a commitment to support local businesses.'
Referring to measures designed to support islanders with the rising cost of living, he said: 'At a time of volatile world markets the six-month freeze on electricity prices has given individuals and businesses the time to adapt and adjust to increased energy costs for the foreseeable future.
'Increases to the electricity tariffs will be phased in over the next four months and financial support and expert advice is available for households through the Energy Efficiency Scheme to reduce their fuel bills and cut emissions in line with our ambitious Climate Change Action Plan.
'Significant increases in pensions, child benefits, in-work benefits and maternity and paternity allowances were announced last month as carefully considered cornerstones of our Budget package.
'The Primary Threshold for NI contributions has been increased by 5% from £138 to £145 per week. This raft of changes will be introduced on the back of a series of targeted financial support payments over the last 12 months to support those vulnerable to increases in the cost of living.
'The Treasury continues to closely monitor our local economy and external pressures affecting our island, and I will return to Tynwald in July to deliver an update on the fiscal position and health of our nation.'