Gas extraction from Manx seas could be good for the Isle of Man's bank balance - but will it do environmental damage?
Tuesday 18th April 2017 4:01 am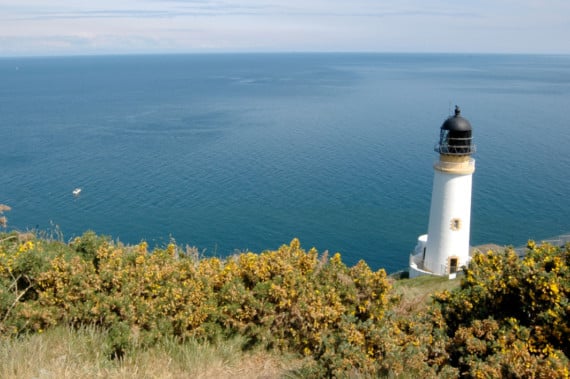 View from Maughold Head
Subscribe newsletter
Subscribe to our email and get updates right in your inbox.
More than 800 green campaigners have signed a petition against plans to extract fossil fuels from Manx waters.
The petition has been launched by Isle of Man Friends of the Earth and comes as the Manx government prepares to launch a licensing round for natural gas exploration this summer.
Potentially there could be reserves of between 60 and120 billion cubic feet of gas in the sandstone seabed off the coast of Maughold - a resource that could generate £100m in fees and taxes over 20 years.
One of the likely bidders is island-based CityPort Oil and Gas Services which outlined a feasibility survey for hydraulic fracturing off the Maughold coast in a presentation to the Isle of Man Shipping Association last December.
Some 816 people have signed the petition which aims to 'prevent fracking the Irish Sea'.
In 2011 minor earthquakes felt on the Fylde coast of Lancashire were linked to fracking tests being carried out by Cuadrilla at its Preese Hall drilling site near the village of Weeton.
Friends of the Earth spokesman Falk Horning believes fracking techniques could be used off Maughold-- but the government's energy policy expert insists this is not the case.
Mr Horning said: 'We do not want fossil fuel extraction, of any kind, in our territorial waters. We do not want to endanger the precious marine environment of the Isle of Man.
'Seismic studies, drilling and extraction could create noise, pollute water and air. Marine mammals, fish, birds and underwater plants could be disturbed.
'The government should not waste resources and valuable time chasing this endeavour, which is highly controversial.'
Dr Ken Milne, director of energy policy at the Department of Economic Development, insisted that the proposals do not include fracking. He said: 'The island's strategy for offshore energy was approved by Tynwald in 2014, with a specific commitment to exploration for hydrocarbons. It is not fracking for shale gas.
'We will be enabling permission for a form of offshore hydraulic fracturing similar to what has been safely undertaken in the North Sea for over 20 years to stimulate wells.
'The Isle of Man will regulate exploration activity at a similar level as in neighbouring jurisdictions.'
He explained that 'fracking' was a term used in the media currently for the onshore extraction of unconventional hydrocarbons to release shale oil and gas. Shale tends to be deeper and less easy to fracture to release gas than the Collyhurst sandstone found under the seabed off the island's north east coast.
Mr Milne added: 'There is no will, permission or intent in place from Tynwald to pursue fracking. The potential Isle of Man gas deposits being explored are also not shale deposits.'
The licensing round will be launched to coincide with the UK's 30th one, which includes the Irish Sea. It is likely to close in November with an exploration licence awarded early in 2018.
That licence, to cover a period of nine years, will cover three phases - assessment of existing data, consent to carry out further, 3D, surveys, and finally exploration drilling.
Fees for the first phase would be £9 a square kilometre, rising to £30 for phase two and £150 for phase three.
If the operation moves to gas production, royalty payments to government would be between 5 and a maximum of 40 per cent.
Ballasalla-based CityPort Oil and Gas Services's proposals for the Crogga field off Maughold involve pumping water at high pressure into the sandstone to release the gas and transport it via a subsea pipeline to an onshore gas processing facility.
From there it would be piped to Glen Mooar to link with the Scotland-Ireland gas inter-connector for export.
CityPort envisages the first gas could come ashore in 2022, with the operation to be profitable after two years and in peak production for 12 years.
Mr Milne confirmed that CityPort was likely to be one of the bidders for the exploration licence but the DED has had discussions with a few interested parties.
He said the biggest companies tend to go where the bigger gas reserves are. The Irish Sea, in contrast, has a complex geology and while gas deposits may be shallower, their scale tends to be smaller.
Comments
To leave a comment you need to create an account. |
All comments 0