How a charity is helping youngster who grew up in care to get work
Friday 17th May 2019 3:03 am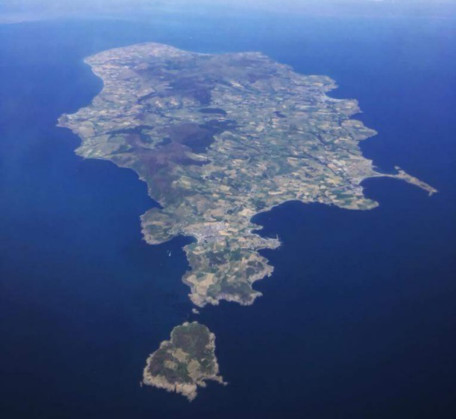 Manx news
Subscribe newsletter
Subscribe to our email and get updates right in your inbox.
St Christopher's Isle of Man has launched 'Support Into Employment', a scheme supporting youngsters who have grown up in care.
The scheme is designed to help them to learn learn workplace skills and find jobs they can enjoy and sustain.
The charity works with island employers to offer work experience and volunteering opportunities.
They work directly with the young person to help them make the most of their job and help the employer to offer the right kind of workplace support so that their employee can develop and thrive.
The project's manager, Lisa Kinrade, said: 'We know from experience that pushing young people into the world of work too early can dent their confidence and make them more likely to quit and disengage. So, instead of forcing care leavers to do something they are not ready for, we focus on properly preparing them for employment.'
Life as someone who has been in care as a child can be difficult.
Teenagers as young as 16 have to find somewhere to live, keep up with college and work, and look after themselves, often without the safety net of a family if things go wrong. They are more likely to struggle with poor mental health and low self-esteem, so these responsibilities can be overwhelming.
At a launch event in the Legislative Buildings, politicians, project partners and island employers learned more about the scheme.
They heard from young care leavers, employers who have been involved in the project so far, and professionals working in the sector.
One young person shared her experiences of the project at the event.
She said: 'I needed help to settle in for the first few weeks. Starting a new job can be scary so it was nice to have someone from the team to drop me off and pick me up. I can tell them about my day on the way home and de-stress.
'I find it really useful to have feedback on how I am doing at work, but sometimes I don't feel confident enough to ask my employer.
'The Support Into Employment team help me to ask for it, so I know that I am doing a good job and can keep my confidence up.'
St Christopher's has worked with care leavers on the Isle of Man for 15 years.
The team is looking for more employers to sign up to the scheme so they can offer even more opportunities to care leavers.
For more information or to find out how your workplace can get involved, contact the team on [email protected]
Jenny, aged 17, grew up in care and lived with a number of foster families.
Because of her past experiences, she struggles to build relationships and has mental health issues that can make it difficult for her to face the day. Jenny's life is quite complicated because she needs to attend a number of appointments and her medication impacts on her sleep so her routine can be chaotic.
She went to St Christopher's because she was keen to do something productive that would fit in with her life. Sometimes real life can be overwhelming for her, so an employer needs to understand her experiences and support her when she needs to prioritise her mental health. Despite the challenges in her life, Jenny left school with good qualifications and she is a quick learner. She had some experience in her chosen area of work, residential care for older adults, but most of the roles require you to be 18 years old.
The Support Into Employment team helped Jenny to take part in training to support her career preferences.
They found her a voluntary opportunity and a workplace mentor, who has an understanding of the challenges that Jenny faces.
The plan is for Jenny to volunteer there, with a view to securing paid employment when she turns 18.
Through St Christopher's collaboration with the Jobcentre, they have agreed that this placement can be recognised as Jenny working on her employability, so she can still receive benefits to cover her rent and living costs, while working towards a brighter future.
Without support from St Christopher's, Jenny would have been more likely to remain unemployed and isolated from the world of work.
Now the team can support her and her employer to make the placement a success, and get her started on a fulfilling career path.
Comments
To leave a comment you need to create an account. |
All comments 0