Ian Thompson releases his second album, 'Mean Time'
Friday 21st September 2018 7:31 pm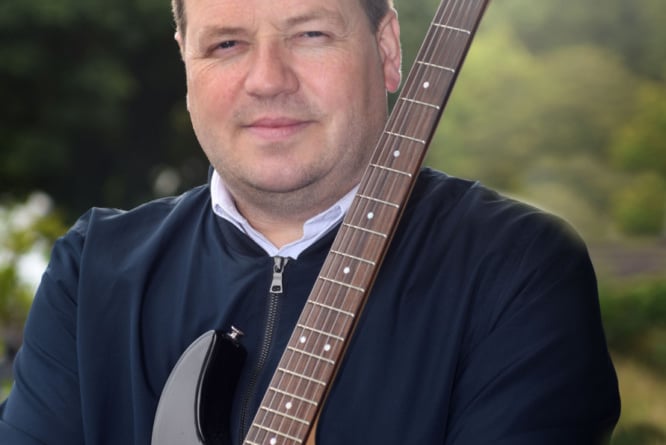 Ian Thompson
Subscribe newsletter
Subscribe to our email and get updates right in your inbox.
One of the most prolific, local artists has released his second album this week.
'Mean Time' is the title of Ian Thompson's latest collection, released though his US music label, Spectra records.
Featuring 10 original compositions, the album is an unexpected release through the label, after Ian originally signed a one-album deal.
'No I didn't expect it to happen,' said Ian. 'The deal was a one album deal over three years, which was my first album, 'New World',.
'But I'd done some more recordings, and I asked if they were interested. As it was outside the terms of the deal, they said they would have to negotiate a new deal, to which I said I may as well release it independently, if that is OK with them.
'They came back and said they'd release it. They listened to it and they thought it was good and strong enough to release.
'I'm really made up with it.'
Ian said that the songs on the album had originally started out as a series of acoustic songs, but decided to give them a rock-band style make over when he started to revisit some of the songs.
'I wasn't sure how it would sound at the beginning, as it was originally an acoustic album, one that I recorded with Phil Reynolds a few years ago.
'We decided to make it electric, and make the songs bigger, with drums and backing instruments.
'Once I heard the drums that drummer Steve Leach played, I thought it sounded great, and that it could work. And that was it.
'We got some keyboards down, and Sammie Johnson came in to play some saxophone and we were really chuffed with it.'
Lyrically, although his songs are laid back, and Ian's demeanour is friendly and non-aggressive, both on stage and off, Mean Time features some of Ian's most hardest hitting lyrics to date.
'The title reflects how I see the world at the moment,' said Ian.
'It's that kind of theme, talking about the problems of the world. My songs are almost rants to music, where I get all my frustrations out.
Rather than go off my head, I put it all into the songs. It gets rid of it, a great stress reliever.
'I'm not aggressive, but they are just reactions, with me asking "why, why, why" all the time.
'I can't understand some people's thinking sometimes. My thinking is to be reasonable and to get on and do the right thing.
I don't understand the aggression in the world, or where it comes from.'
Ian also had one of his songs, 'You're My Liverpool', featured in an historical video, depicting Liverpool life during the early 80s, which has already been viewed more than 15,000 times in one week.
'Mean Time' is available through Itunes, Amazon and Spotify, priced £7.99.
Comments
To leave a comment you need to create an account. |
All comments 0