A public meeting is to be held today (Sunday) about the future of All Saints' Church in Lonan.
The Church of England shut the building eight years ago and a group of people wanted to reopen it as a community centre.
But a spokesman for the group said: 'Unfortunately no progress over the years has been made with the Church authorities with regard to the Saints Centre being able to conclude a deal to buy the church and form a community centre.
'If the church were not to be saved for the community then one alternative mentioned by the diocese would be to remove the roof and for the walls to be made safe, and it left as a ruin.'
The meeting will be held on Sunday, April 2, at 2pm at the church.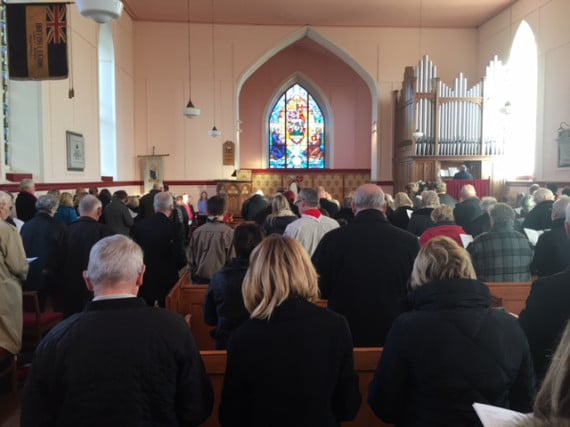 Members of the public at the All Saints' Church in Lonan before it closed
()