His Excellency Sir John Lorimer visited Laxey Fire Station earlier this week where he met with the team and took part in their drill evening.
A Government House spokesperson said: 'His Excellency spent time learning how to handle the various hose techniques required to fight different types of fires.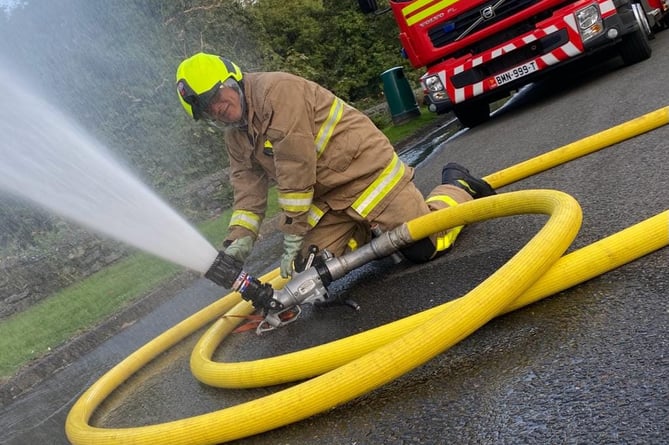 Sir John Lorimer at Laxey Fire Station
(Government House)
'He was also given an insight into the complexities of the fire tender and how to master the various fittings.
'His Excellency was impressed by the professionalism, dedication and hard work displayed by the whole team.'