Manx SPCA column: Ban the deed, not the breed
Sunday 22nd August 2021 3:21 am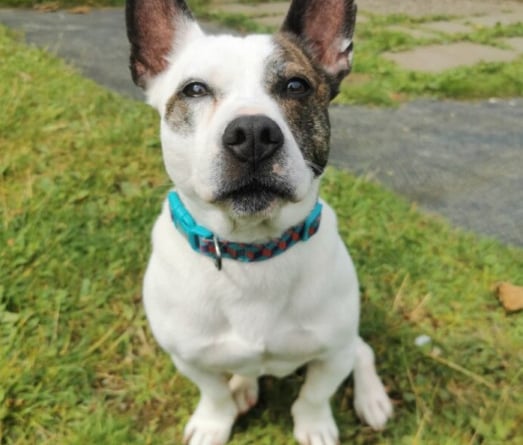 Jip
Subscribe newsletter
Subscribe to our email and get updates right in your inbox.
It's 30 years since the Dangerous Dogs Act was introduced in the UK, after 11 horrifying attacks on people in 1991, and it is viewed by many as being a perfect example of 'rushed' legislation made in response to public demand.
The Act impacts on the Isle of Man in that it is illegal to import a dog that is classified as dangerous within its provisions.
Certain breeds, or breed types, of dog are banned - the Japanese Tosa, the Dogo Argentino, the Fila Brasileiro and the American pit bull.
It is illegal to own, sell, breed, give away or abandon any of these types of dog.
The Act is often referred to as 'breed specific legislation' (BSL) but the law does not recognise a dog's family tree or pedigree.
And when it comes to pit bulls, a dog is deemed to be a pit bull type based on a set of measurements rather than any kind of identifiable breed standard.
The BSL has been controversial since its inception both because it was rushed through Parliament, and because the dogs in question are often put to sleep even when they are good-natured and non-aggressive.
An exemption order, granted by a judge, can be an alternative to euthanasia in some cases, and dogs in this situation have to be muzzled, kept on a lead when in public, and live at an address that is registered with the authorities.
These exemption orders are granted when a dog can be proven to be of no threat to the public, and is owned by someone deemed to be 'fit and proper'.
The British Veterinary Association, the Kennel Club, the RSPCA and many other UK animal charities are calling for the BSL to be reviewed on its 30th anniversary, with a bigger focus on breed-neutral legislation that ensures responsible dog ownership rather than punishing dogs for the way they look if they haven't harmed anyone.
The RSPCA, Battersea and the Blue Cross had to put to sleep 482 dogs between 2016 and 2021 due to the legislation, and all three charities stated that the majority of these dogs could have been rehomed.
Despite BSL, admissions to UK hospitals for dog bites increased by 154% between 1999 and 2019, according to UK Health and Social Care Information Centre figures, and so BSL clearly isn't working.
Thankfully none of the dogs in our rescue kennels could be mistaken for a banned breed, not least Jip who is a very unusual cross breed - a Jack Russell cross French bull dog.
He's a small dog with a big personality who loves attention.
He could happily play with his human friends all day long but he is very selective about the dogs he chooses to call his friends.
He can be reactive towards some other dogs and be very vocal when he encounters them. Ironically, given Jip's size, he seems not to like big dogs and so he must be kept on a lead in public spaces - not least for his own safety!
Jip has grown up with older children and he enjoys being in a car, and so he is a great family pet in many ways, but he has a strong prey drive and so he can't live with cats or small animals.
If you would like to meet him please call our kennels team on 851672, option one.
In last week's article we raised the issue of dog thefts and their increase in the UK, warning anyone travelling 'across' with their dogs to be extra vigilant.
Here in the island we have no proof that any form of organised dog theft is occurring, but there have been concerns expressed on social media that three or four missing dogs may well have been stolen.
We don't want to add to speculation, but it might be a sensible precaution not to leave your dog tied up outside a shop while you pop inside to make a purchase, or to leave your dog unattended in a back garden that is easy to access.
Comments
To leave a comment you need to create an account. |
All comments 0