Manx Utilities chairman Tim Crookall has unveiled plans to create an on-shore wind farm in the island within the next three years.
Two sites are currently being considered, with one of them to be taken forward in the coming months. 
As well as a 20 Megawatt wind farm, the government also intends to install 10 Megawatts of solar power in 2026, utilising buildings across the public estate. 
The solar panels will be installed on the roofs of the Sea Terminal and the NSC, with the car park at the sports centre also being used with raised structures being built there. 
NSC solar panel plans
(Manx Utilities )
Two sites have been identified as potentially suitable to deliver a 20 Megawatt wind farm: 
Sulby and Druidale in the north and Earystane and Scards in the south of the island.
These sites closely match the criteria to access the best quality wind resource, acceptable delivery timescale, and lowest cost to consumers. An onshore wind farm of this scale could deliver up to 30% of the island's electricity needs, subject to final designs.
A decision on which site to take forward will be made following completion of the further environmental and technical appraisals by the end of this summer. The next phase of work will involve a full environmental impact assessment for the preferred site ahead of a tender process.
While no cost has yet been announced, Mr Crookall confirmed he will come back to Tynwald to seek the final go-ahead for a costed scheme.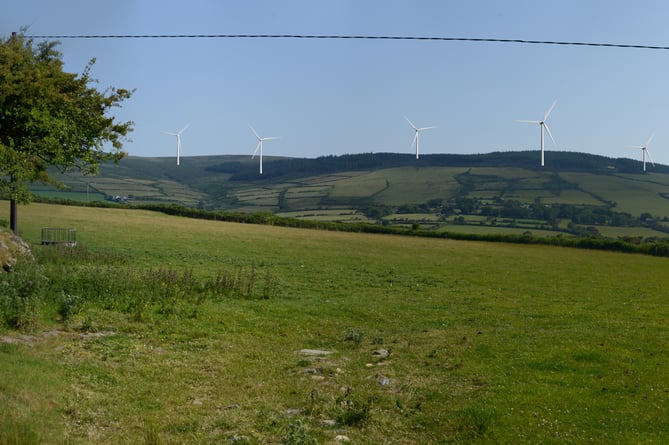 Earystane and Scards site
(Manx Utilities )
Alongside the solar and wind projects, Manx Utilities is working on a variety of other key projects which support the wider Isle of Man Government target of 100% decarbonised electricity by 2030.
These include a second subsea interconnector, consideration of clean controllable generators which will provide an additional level of resilience and security of supply, along with a potential connection to an offshore wind farm.