A man who beat his wife's lover to death has accepted he inflicted the fatal injuries because he was jealous, a court heard yesterday.
Ian Anderson, 55, denies the murder of 60-year-old Neil Roberts at his home on Queen Street in Castletown in 2013.
Giving evidence at Douglas Courthouse, Mr Anderson said he never intended any of this to happen, the BBC reported.
He said he could not remember certain parts of the incident, which prosecutor Peter Wright KC said was bogus.
When asked by Mr Wright if he had behaved with such violence because the affair between Mr Roberts and his wife had left him consumed with jealousy, Mr Anderson replied: 'Yes.'
The court previously heard that Mr Anderson had denied he was motivated by jealousy in a police interview following the incident, which took place between November 30 and December 1 in 2013.
The 55-year-old told the court the older man started the altercation and he had lost the ability to control himself, adding he had been angry, upset, and hurt at the time.
He told the court Mr Roberts had tried to attack him on three occasions, landing heavy blows, and had threatened to kill him.
Mr Anderson accepted he had inflicted the injuries that killed Mr Roberts, but said he did not remember stamping on him despite medical evidence suggesting that occurred.
However, he denied it was revenge for the affair or that it was a planned attack.
Mr Wright described the 55-year-old's account of the events as 'fiction' and said the evidence showed there were not three incidents but one where Mr Anderson 'killed him and stamped on his body'.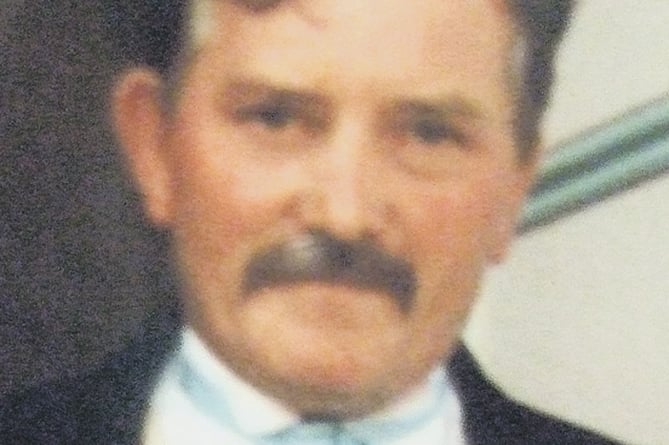 Neil Roberts died in 2013
(Submitted)
The court heard Mr Anderson had not called 999 for 40 minutes after the attack, and received multiple calls from family and friends that he said he could not recall.
Mr Wright said that was so Mr Anderson could 'come up with a story', something he denied and said he had tried to help Mr Roberts.
The prosecutor said Mr Anderson's actions suggested he was "deliberately seeking to avoid responsibility for what you did".
Mr Anderson told the court he was "remorseful and ashamed about the unimaginable hurt" he had caused Mr Roberts' family.
The trial is due to continue next week.