The trial of a man accused of murder is continuing today.
Yesterday, the court heard that Ian Anderson '"lost it' during a fight with his love rival.
The 55-year-old denies the murder of 60-year-old Neil Roberts at his home in Castletown in 2013.
Giving evidence at Douglas Courthouse Mr Anderson said he had 'fought back' after the older man started the fight, the BBC reported.
He said he was responsible for Mr Roberts' injuries and felt terrible about his death.
The injuries the 60-year-old received at Mr Anderson's home in Queen Street at about midnight between November 30 and December 1 were described as very severe.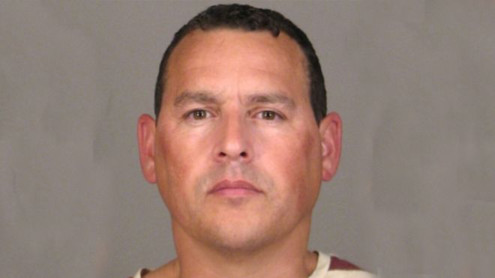 Ian Anderson
Mr Anderson was taken to Noble's Hospital after he was arrested that night and examined, telling doctors he could not remember kicking Mr Roberts or calling 999, the court heard.
Reports showed he had some bruising to his body, including a large area on the top of his right foot, and a fracture in his right hand.
One of the doctors who observed Mr Anderson's injuries, Asif Rashid, told the court there was no underlying physiological reason why he would have lost his memory.
The court heard Mr Anderson and his wife became friends with Mr Roberts in 2012, and the next year he started to suspect they were having an affair.
Details of two arguments between the Andersons where police were called were read to the court, including one when Mr Anderson returned home to find someone running out of the back door.
Mr Anderson told the court he had confronted his wife but she denied the affair, and said their relationship upset him but he was resigned to it.
The court heard Mr Roberts had called Mr Anderson an "insecure fool" in a text message for thinking the affair as taking place.
Mr Anderson said Mr Roberts had been doing his usual thing of trying to 'make you believe anything you think you believe is all in your head and that you're imagining it'.