Panorama names island-based company in its "Paradise Papers" investigation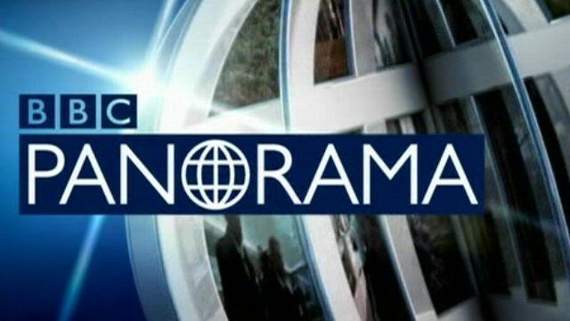 The Isle of Man featured on Panorama tonight
Subscribe newsletter
Subscribe to our email and get updates right in your inbox.
This evening's BBC Panorama programme linked a Manx company to a deal in which a Russian bought Everton FC.
In its own website report on the Panorama programme the BBC says:
'Farhad Moshiri sold his Arsenal stake in 2016 to buy nearly 50% of Everton.
'But the leaks suggest his original Arsenal stake was funded by a "gift" from oligarch Alisher Usmanov, who owns 30.4% of Arsenal, raising the question of whether his money is now in Everton.
'Mr Moshiri strenuously denied the money was a gift.
'Lawyers acting for him in the Everton deal said any allegation Premier League rules had been violated were wholly false.
'They say Mr Moshiri is independently wealthy and funded the football investments himself.'
In terms of the Manx link its says:
'The Everton deal was administered by Isle of Man company Bridgewaters Limited.
'Other documents in the Paradise Papers suggest that Bridgewaters was secretly taken over by Mr Usmanov in 2011. This is strongly denied by Bridgewaters who have tonight issued a statement, and Mr Usmanov.'
Reporter Richard Bilton was filmed in the Isle of Man for the programme, which is in two parts.
The trailer for tomorrow's programme had footage of the Isle of Man and a voiceover promising: "The island that changed the law to help tax dodgers."
The Chief Minister was interviewed for the programme.
If that is shown, it will be on tomorrow's broadcast.
The Guardian, whose journalists were also involved in the investigation, summarises that part of the investigation as "The billions in tax refunds by the Isle of Man and Malta to the owners of private jets and luxury yachts."
Tonight's Panorama also said the Queen was investing in off-shore businesses and featured Lord Ashcroft, the Tory donor. It suggested he ignored rules around the management of his offshore investments.
At the start of the programme it made a sweeping statement about tax havens having "lax regulation".
The Isle of Man Government and the finance sector always say that the island is not a tax haven. It is a "low tax jurisdiction".
Panorama did not explain the difference between tax evasion (illegal) and tax avoidance (legal).Bridgewater (IOM) Limited tonight issued the following statement:'Bridgewaters has featured in this evening's edition of BBC's Panorama programme based on material provided by the International Consortium of Investigative Journalists (ICIJ) which has also provided material to a number of other media organisations. 'Without any justification neither the ICIJ nor Panorama permitted Bridgewaters or its clients even to know the content of, or see any of the stolen documents, so it cannot even say whether they are genuine. 'Nor could it effectively refute the allegations made against it prior to broadcast because it was not told the basis for it. However, Bridgewaters had, prior to tonight's programme being aired already confirmed that it was not owned or controlled by the individual referred to in the Sunday BBC programme and comments to that effect in tonight's programme are wholly inaccurate. 'Bridgewaters is aware that at least some of the documents have been misinterpreted, and that false conclusions have been drawn from them. 'It suggests therefore that great caution be exercised before any credence is given to the allegations.'Despite this Bridgewaters takes any allegation of wrongdoing extremely seriously. Unlike the ICIJ which appears to be accountable to nobody, Bridgewaters operates in a regulated sector and like all professional organisations in that sector, is subject to frequent regulatory checks and it is committed to achieving the high standards set by its regulators. It is also committed to the highest standards of client service and confidentiality.'We note from this statement on its website that the ICIJ itself recognises the legitimacy of the offshore sector: "There are legitimate uses for offshore companies and trusts. We do not intend to suggest or imply that any people, companies or other entities included in the ICIJ Offshore Leaks Database have broken the law or otherwise acted improperly."'We reiterate our commitment to responsible business conduct.'
Comments
To leave a comment you need to create an account. |
All comments 0