Spotlight shone on Manx link to Brexit funding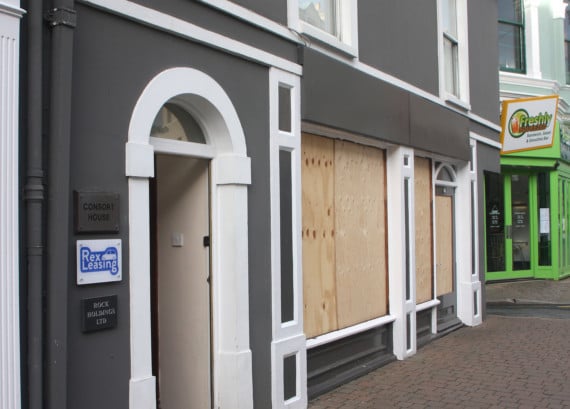 Rock Holdings registered office 16 Victoria Street Douglas.
Subscribe newsletter
Subscribe to our email and get updates right in your inbox.
The island's link to funding for pro-Brexit campaigns was back in the spotlight this week as Arron Banks again made headlines in the UK.
We reported last year that Mr Banks' Manx-based business Rock Holding Ltd is under investigation by the National Crime Agency as being the source of a total of £8m in donations to pro-Brexit campaigns during the 2016 referendum, something he has always denied.
Over the course of the past week, the financial dealings of Mr Banks, the self described 'Bad Boy of Brexit', has been a lead news item on three separate occasions for Channel 4 News and has made headlines in the UK and the Washington Post in America.
The reports on Channel 4 have focused on gold mines in Russia and diamond mines in South Africa as potential sources for the money. Mr Banks has always denied any wrong doing in both instances.
However the Electoral Commission said it has 'reasonable grounds' for believing the money for the EU referendum was from a source other than Mr Banks and passed through Rock Holding Ltd.
Their revelations have brought the island's financial system and rules on beneficial ownership back under the spotlight.
The EC has previously said: 'The parties to the financial transactions that led to the £8m being paid into Better For The Country's bank account included a non-qualifying or impermissible company, Rock Holding Ltd, which was incorporated in the Isle of Man.'
Rock Holding Ltd looked likely to be struck off last year after the company gave notice that its registered office had changed to 18 Athol Street, Douglas, with effect from September 28.
But on November 7, the owner of 18 Athol Street, Greystone Trust Company Limited, filed a statement to Companies Registry, stating that Rock Holding Ltd was not registered at that address.
The business has now been registered at 16 Victoria Street, with a plaque on the street signifying its location.
The document registering that address was signed on December 17, 2018 by a Mr Timothy John Revill who along with Jonathan Ian Banks - Mr Banks' brother - is listed as company directors.
On the same day, Dennis Rogers, a former advisor to the then Department of Economic Development who lists his address as the Trafalgar, South Quay, Douglas was appointed as the company's nominated officer.
The long closed former pub is due to be demolished and converted into flats..
The Examiner contacted the NCA to ask if Rock Holdings was still part of its investigation into Mr Banks' £8m donations.
A spokesman repeated its December statement, saying that 'this is now a live investigation, and we are unable to discuss any operational detail'.