What does the key worker housing scheme actually mean?
Monday 15th August 2022 12:00 pm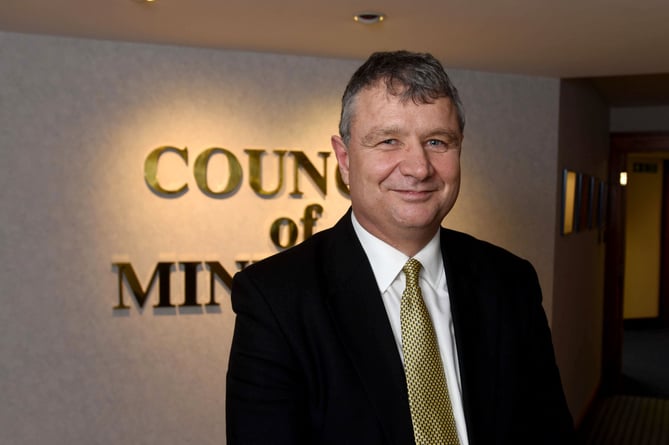 Portrait of Chris Thomas MHK
(Isle of Man Newspapers )
Subscribe newsletter
Subscribe to our email and get updates right in your inbox.
Last week saw the government launch a scheme asking landlords to come forward and consider offering accommodation for 'public sector key workers'.
We have since learned this just means high school teachers and healthcare workers relocating to the island.
The call for landlords to favour key workers came from the Housing and Communities Board which is 'aiming to make more rental properties available for key workers wanting to relocate to the Isle of Man but are having difficulty due to lack of available housing'.
When this was announced, the Infrastructure Minister and chair of Housing and Communities Board, Chris Thomas MHK, said: 'We're aware that key workers, including teachers and health professionals, are struggling to find suitable properties due to the shortage of rental accommodation available. Therefore, the board is putting out a call for landlords to come forward and consider offering their accommodation to help our key workers.'
However, when we asked how many key workers are struggling to find housing, we were told: 'The number varies depending on what vacancies there are across the key worker sector.'
As with any scheme, we asked whether there are any benefits for landlords from offering help with this scheme.
It turns out there aren't 'at present', but that the government was using this as a trial and will 'assess the success and if incentives are required once the trial period has ended'.
We also asked whether these rentals would still be going through a letting agency. As well costing you money, using a letting agency can offer renters a layer of assistance between them and their landlord if issues happen with the property.
However, the government told us that landlords and letting agencies can either list any properties if they choose to, or they can continue to do their own thing.
The government spokesperson added: 'The idea of the scheme is to create a list of properties that are available for rent to key workers who are relocating to the island, and may struggle to find properties on their own.
'Key workers are then encouraged to contact the landlord or letting agency themselves to arrange viewings or rental agreements etc.'
When we asked if this would lead to further issues for islanders seeking to find somewhere to rent on the island, the government said this was 'not necessarily' the case as the scheme is to create a list of properties available to rent and provide it to key workers relocating.
They added that this doesn't stop agents or landlords from advertising properties for rent, they just need to notify the team if a property is rented out.
When we asked if this would be available for on-island key workers, the gov spokesperson said: 'At present, the most pressing need is for those relocating to the island as they experience additional barriers when relocating such as an inability to view properties when they aren't on the island.
'This is a first step – the Housing and Communities Board are looking at a long-term approach in respect of key workers as committed to in their published action plan.'
You can see that on the Tynwald website.
While the government's original press release said that landlords interested in the scheme 'should be registered, or be prepared to register on the Voluntary Landlords Register', when we asked why this was the case, the government deviated from this original statement.
The spokesperson said: 'The VLR is part of the Landlord Registration Act, and registering on this means the landlord has to meet certain standards for the property. It is not a requirement, but landlords are encouraged.'
Comments
To leave a comment you need to create an account. |
All comments 0