Riding a mobility scooter while drunk costs offender his driving licence
Friday 5th August 2022 4:34 pm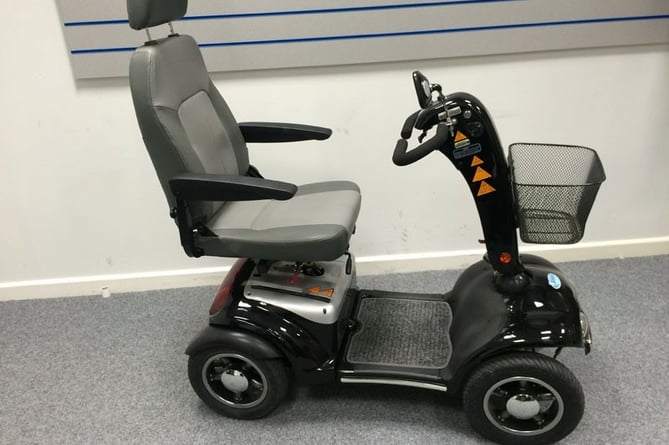 Subscribe newsletter
Subscribe to our email and get updates right in your inbox.
An offender who rode a mobility scooter while drunk has been banned from driving for five years and put on probation.
Twenty-nine-year-old Jason Liam Christian was nearly five times the drink-drive limit when he was spotted riding the invalid carriage in Ramsey. He had no medical issue.
After pleading guilty to drink-driving, Deputy High Bailiff James Brooks put him on probation for 12 months and also ordered him to take an extended driving test at the end of his ban.
Prosecuting advocate Hazel Carroon told the court that police were called on July 11 at 5.20pm to report Christian driving a mobility scooter recklessly on roads in Ramsey.
Police found him at his home address at Bircham Avenue Close at 5.30pm with the vehicle parked outside.
He was said to have been drunk and it was said that he had ridden the scooter from Bircham Avenue Close to the EVF fuel station on Lezayre Road and back again.
He was said to have been on public roads on at least two occasions.
A breathalyser test produced a reading of 169. The legal limit is 35.
During a police interview, he answered 'no comment' to all questions.
Ms Carroon said that the scooter did not belong to Christian and he did not have a medical condition which required him to use it.
Defence advocate James Peterson said that his client wanted to apologise and said: 'He fully recognises what he's done is stupid and quite simply he shouldn't have done it.
'It is doubtlessly a high reading here that will result in disqualification, but it was a scooter and there doesn't appear to have been any incidents while driving it.'
Mr Peterson asked for credit to be given for his client's guilty plea.
'Had my client been driving a car, I think I would be hard pressed to suggest some form of probation report was not necessary,' said the advocate.
A probation report said that Christian had a history of alcohol misuse and that he admitted he was intoxicated at the time of the offence.
The report said that he was in need of support and was willing to engage with probation services.
The Deputy High Bailiff told Christian: 'You were nearly five times the legal limit but I accept the vehicle you were driving is not the norm and any damage caused would not have been particularly great.'
However, Mr Brooks said that it was concerning that the standard of driving had led a member of the public to call the police.
Christian was also ordered to pay £125 prosecution costs which he will pay at a rate of £5 per week.