Sound and light therapists are back in island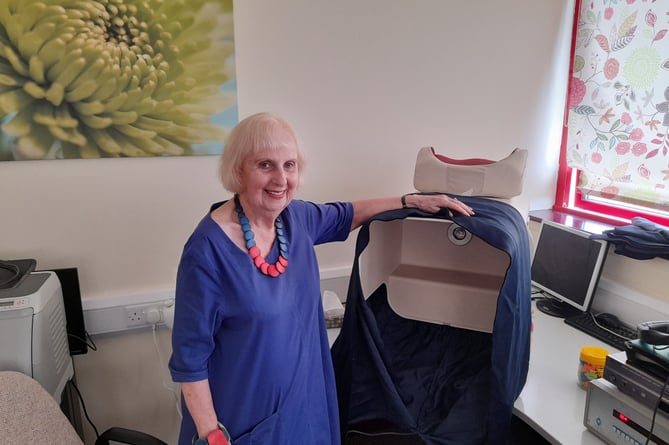 Subscribe newsletter
Subscribe to our email and get updates right in your inbox.
Disability charity Manx Mencap has held another successful two-week outreach programme with visiting therapists from London, using auditory and light techniques to help people with sensory difficulties.
It is the first time that staff from the Sound Learning Centre have come back to the island since the pandemic, having first visited in 2009.
The therapies, administered with specialist equipment, are based on either lightwave stimulation, or Auditory Integration Training, which is based on the methods of Dr Guy Berards.
The latter can help people who suffer from both sensory overstimulation or understimulation – with many non-verbal children for example being oversensitive to sound.
Manx Mencap's Di O'Brien said that she first noticed 'a big difference' in the behaviour in her friend's a young autistic boy, with her explaining that he had gone to received treatment at the Sound Learning Centre in London, funded by the island's NHS.
She thought that it would be good if rather than having to travel, people could receive these therapies in a familiar environment on island, rather than having to travel – such as at the charity's large base, the Centre 21 building near University College Isle of Man in Douglas.
This boy returned to the island with significantly more independence, and now works at Centre 21, carrying out duties like gardening.
'But that definitely wouldn't have been possible ten years ago,' Di said.
Though there is no guarantee that the therapy will work, people are said to have experienced a lifetime contrast in their conditions before and after receiving it – such as non-verbal children talking for the first time.
People who have received the treatment have ranged from children of three to adults in their 60s.
Di also explained about a disabled child who could only sleep between one to two hours at a time, but was able to get into a regular sleeping pattern after having the treatment, and still sleeps eight hours per night.
'I have seen miracles, so I think that's the reason I keep on going back to the [charity] board and saying "look, we've got to do it [the annual outreach programme] again,' she said.
Di went on to talk about how conditions were exacerbated during the lockdowns: 'Many were housebound, the community homes here which have people with learning disabilities in them – they literally were in the house 24/7.
'Because social care had problems with getting a staff member who would be able to go and walk one of them around the block.
'They lost whatever little confidence they had, and many of their points of reference'.
Visiting neurodevelopmentalist Pauline Allen says that even skin conditions like pustular acne can be cleared by the therapy, with the light treatment having an effect on the brain, which in turn can have physiological outcomes.
Next year's intake is expected to start in February.
Comments
To leave a comment you need to create an account. |
All comments 0