The Isle of Man's Shoprite chain has announced it will sell all nine of its stores to Tesco.
The sale means the number of Tesco stores in the island will be increased to 10, including its existing store in Douglas.
The stores in question will remain trading as Shoprite during a 'transition period' and will be rebranded to Tesco over the next nine months.
A spokesperson for Shoprite said its staff 'will be welcomed as colleagues of Tesco where the focus will be on supporting them to continue and grow their careers'.
The news brings to an end 51 years of trading for Shoprite which was launched in 1972 by the Nicholson family.
Until the sale was announced, Shoprite was the biggest independently owned food chain on the island.
Tesco has been serving customers on the Isle of Man since 2000.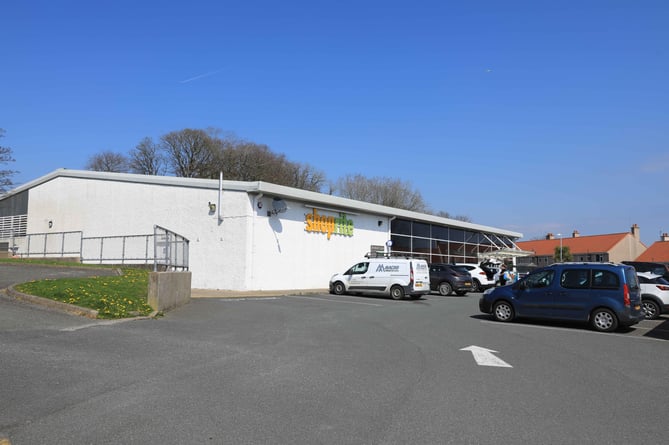 Onchan Shoprite
(Callum Staley)
In a joint statement, Shoprite's owners Deryck and Kevin Nicholson said it was a historic moment for their business.
The statement said: 'We have carefully considered this decision and are pleased to pass our business on to an established brand in Tesco, which already has a presence on the Isle of Man.
'We wish to express our gratitude for the loyal support of our staff, suppliers and customers and we would like to sincerely thank them for being part of our journey for more than 50 years.
'We believe these stores will continue to thrive and deliver a fantastic service for customers on the Isle of Man. We look forward to continuing our work well into next year as part of a transition period.
Jason Tarry, Tesco UK CEO, said the deal was a great opportunity to bring its range and value to more customers in the Isle of Man: 'I am really pleased that we've reached this agreement with Shoprite. Deryck and Kevin Nicholson and the team at Shoprite have built a fantastic business over many years and we look forward to welcoming Shoprite's store colleagues and customers to Tesco.
'It's particularly important that we are able to deliver great value for customers on the island. For that reason, we will be linking prices locally with those in the UK. Our priority is to deliver for Manx customers the fantastic value that we deliver for all of our customers.
'We will now be engaging with suppliers and the wider community in the Isle of Man, many of whom we know well as Tesco has been operating locally for 23 years.'