Adam William, from Ballasalla, said: 'I only really use the Port Erin to Douglas roads and at the moment they're fine.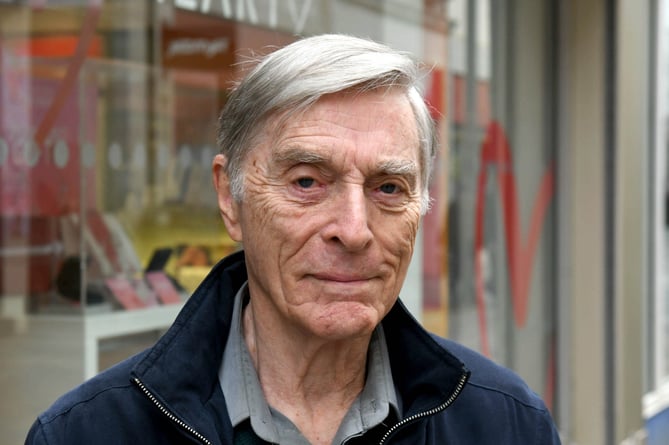 Public opinions on the island's roads - Adam William (Ballasalla)
()
'They were bad with the roundabout at Ballasalla that held traffic up and the new estate being built on the Douglas side of Ballasalla, which took a long time to accomplish.
'However, the Port Erin to Ballasalla road and the road to St John's isn't bad, but I don't really travel on the other roads so I'm not too sure.'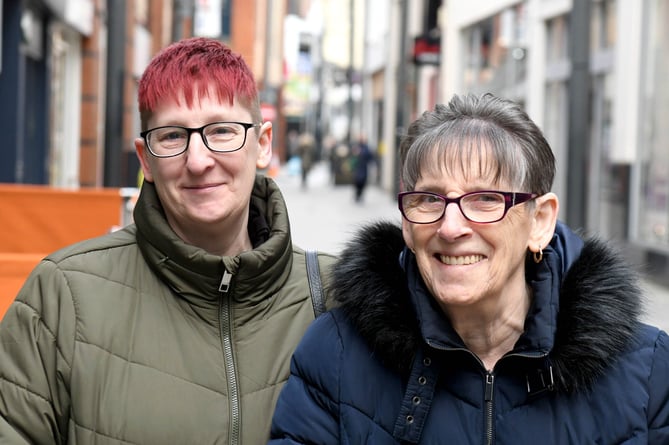 Public opinions on the island's roads - Joanne Wilson (Braddan) and Flo Price (Pulrose)
()
Mother and daughter Joanne Wilson, from Braddan, and Flo Price, from Pulrose, were next to share their thoughts.
Joanne said: 'I don't think there's any good roads really, most of the roads at the minute have potholes and the surfaces at the minute just aren't level to me.
Flo said: 'It's not worth complaining about, no matter who you talk to, they don't listen to you. There's more traffic on the road too.
Joanne added: 'I think a lot of the roads need redoing but it's never going to happen.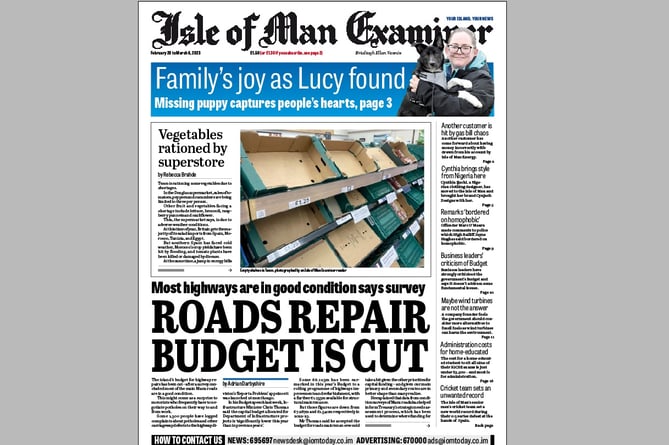 February 28's Examiner story prompted us to ask about people's views
()
'If they do them, the road's never come out how they should because they never seem to last.
'I think it's because there are more cars and heavy vehicles, the roads just aren't made for the heavier ones, especially the narrow roads.
'The roads around national tyres garage are horrendous, full of potholes, because all the heavy vehicles are going across that road.
'I just don't think the roads can handle all the heavy vehicles we've got going up and down small roads, they're just not made for it.'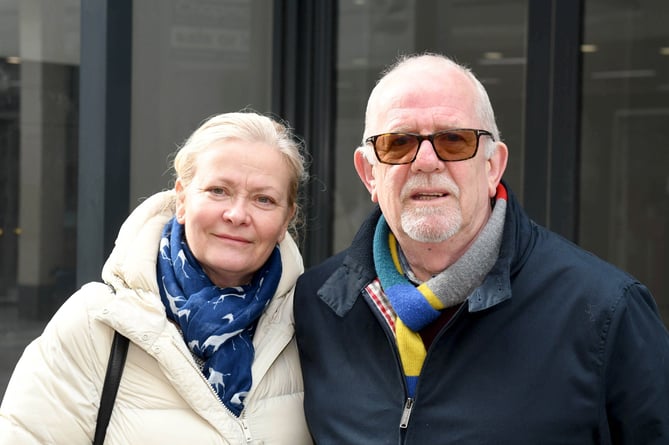 Public opinions on the island's roads - Gill Grimes and Harry Grimes (Port Erin)
()
Harry and Gill Grimes, who live in Port Erin, did not hold back on their opinions of the roads in the island.
Gill said: 'I think they're pretty poor when you're off the TT circuit, but people speed all the time as well, it's dangerous because people don't drive properly anymore, they're in too much of a hurry and we've seen lots of near misses because of this.
'I think they need to lower the speed limit in a lot of places.
'When they renew the tarmac on the roads they must use really cheap product because two years later, they're as bad as ever again.
Harry said: 'We saw it a few years back when the road going to Port Erin was all redone.
'It was only a month later that they had to dig most of it up and relay it because of the quality of the product they used.
'Port Erin was in turmoil, all that time doing it and then all of a sudden closed down again and ripped up and replaced.'
Gill added: 'Also, why are there so many different roadworks?
'Why don't they just do one at a time and get them done?
Harry said: 'Trying to get out of Port Erin, with the roadworks alone, you've got to leave an hour early.
'You're just in queues all the time because they've got three sets of roadworks going on and you can't get anywhere,'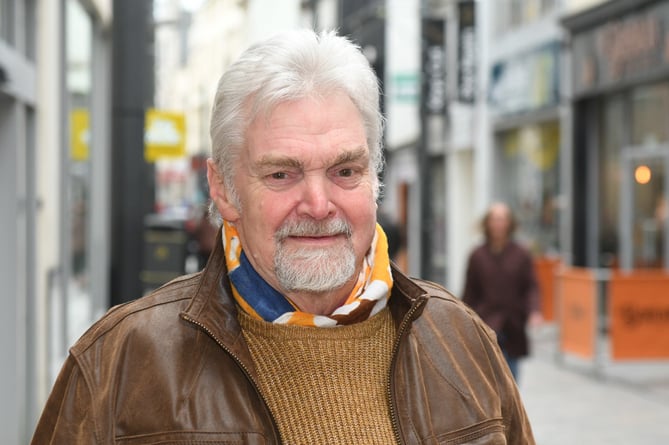 Public opinions on the island's roads - Edward Beard (Onchan)
()
Ed Beard, the author of 'The Testament of Leofric the Black' and a former taxi driver from Onchan, said: 'As I go up School Road in Onchan, it's full of potholes and I bounce around like no one's business.
'I used to be a taxi driver and go all over the island and they were awful, really terrible.
'To be fair, they may have redone some of the roads since but when I was driving around they were everywhere.'