Sue Cook from the island charity Junior Achievement has been awarded as this year's Leaderof the Year at Media Isle of Man's Awards for Excellence 2023 - watch her talking about the award in the video above.
Presented by David Hudson from Suntera Global, he said: 'This candidate has led a team of over 300 dedicated and passionate people while helping put the Isle of Man on the international stage.
She has led this programme since 2009, with over 5,000 school children on the island now participating in Junior Achievement.'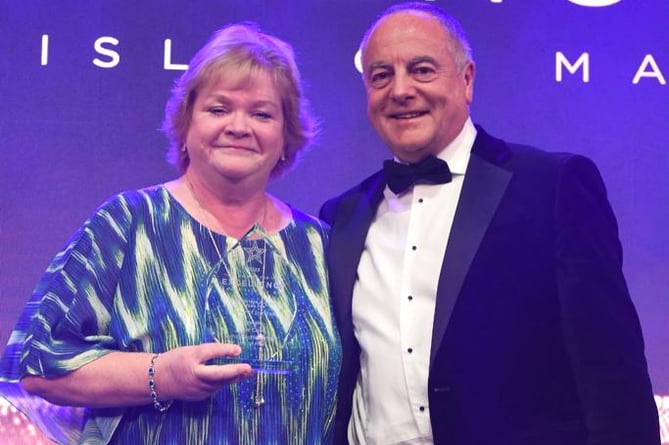 Sue Cook wins 'Leader of the Year' at the Isle of Man Awards for Excellence 2023
(Dave Kneale)
Sue said: 'I'm completely flabbergasted and overwhelmed. Anyone in the business sector knows how hard this is. I want to thank the board at Junior Achievement for all of their support along the way. This is lovely!'
Media Isle of Man partnered with Suntera Global to present the Leader of the Year Award. You can re-watch the whole awards ceremony on our video stream here.
See all the action as it happened from Media Isle of Man Awards for Excellence 2023 on our dedicated event live blog here.
For more information about the awards, visit the dedicated Media Isle of Man Awards for Excellence website here.