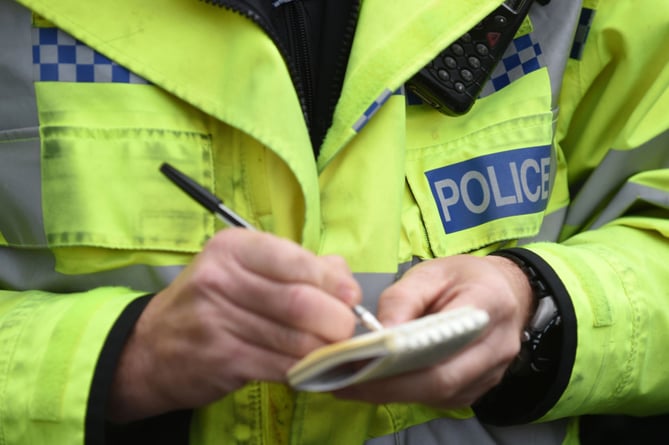 File photo dated 22/10/14 of a Police officer, as according to new figures, some of the UK's biggest police forces have recorded a rise in the number of violent homophobic crimes this year, with hundreds of assaults on gay and lesbian people reported to police so far in 2014 - including more than 300 in London alone. Scotland Yard recorded 1,073 violent homophobic offences between January and October, up from 1,007 in 2013 and 1,002 in 2012.
()
Subscribe newsletter
Subscribe to our email and get updates right in your inbox.
Online harassment is on the rise according to new data released in a Freedom of Information request response.
There has been a 44% increase in the number of threats and harassment reports via social media since 2019 according to data from the police.
Officers intervened with these incidents 79 times in 2019.
However, they intervened only 54 times in 2021.
Inspector Gavin Callow told Manx Radio: 'When a matter gets reported to us it is assessed, and there [are] different sorts of methods and ways in which people are harassed.
'Now if we're taking about the online method, using social media, it can come through emails, it can come through Facebook, it can come through Twitter, it can come through a variety of sources, definitely.
'There's a clear difference between someone getting told an opinion they might not agree with, to someone getting really aggressive threats made against them.
'So we want to give sensible advice to that person and sometimes that advice might be block that person, don't listen to or read their messages, don't be involved with them.
'At the other end of the spectrum, it could be that that person does need criminal action taken against them, bringing them to court for example.'
Tuesday, February 8, was global 'Safer Internet Day', which promotes the safe and positive use of digital technology for children and young people.
It hopes to inspire conversations about using technology responsibly, respectfully, critically, and creatively.
Safer Internet Day 2022 was celebrated with the theme 'All fun and games? Exploring respect and relationships online'.
Coordinated in the UK by the UK Safer Internet Centre, Safer Internet Day is celebrated in over 100 countries coordinated by the joint Insafe/INHOPE network, with the support of the European Commission, and national Safer Internet Centres across Europe.
Comments
To leave a comment you need to create an account. |
All comments 0