Businesses and residents should keep their flood defences in place, as there is another amber weather warning for inner harbour flooding and overtopping tomorrow.

High winds and a high spring tide are expected to cause some coastal overtopping and inner harbour flooding around 12.30pm tomorrow.

The areas most at risk from coastal overtopping are Shore Road Rushen (often known as Gansey), Castletown Promenade, northern and central parts of Douglas Promenade Laxey and Ramsey Promenades.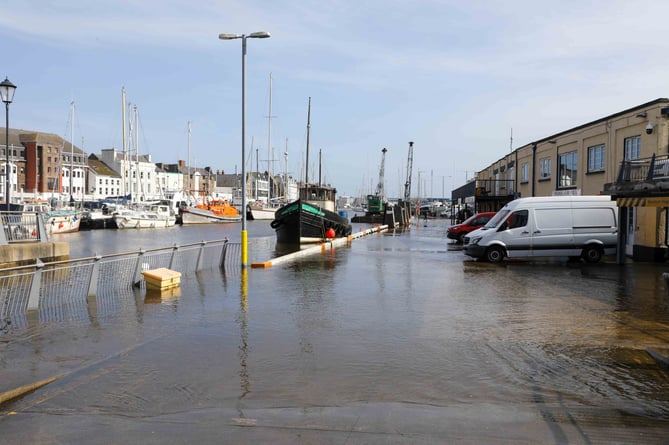 High-tide, Douglas. Photo by Callum Staley (CJS Photography)
(Cjs Photography)

Inner harbour flooding is likely to affect the Tongue in Douglas, North Quay, Lake Road, Ramsey West Quay and Mezeron Corner with a smaller risk for Parliament Street.

Residents and businesses in the affected areas can collect sandbags from:

Ramsey – Mezeron Corner and by the Swing Bridge

Douglas – North Quay and Lake Road

Castletown – Milner Terrace

Laxey – by the Pipe Factory on the promenade
 
The Department of Infrastructure says roads will be monitored closely, and may be closed if required. These closures may be put in place at short notice.
Motorists should not to park cars in the areas expected to be affected.
 
Temporary defences are in place around Castletown Harbour and Ramsey Harbour.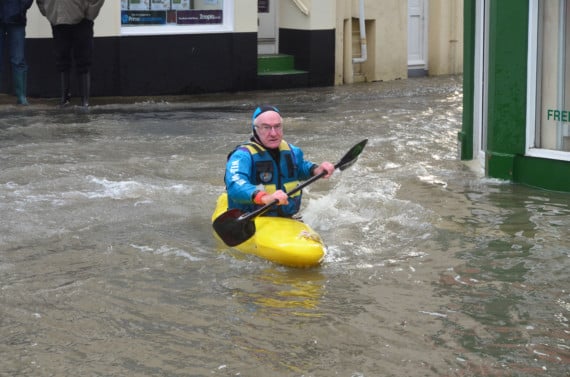 Flooding in the streets of Ramsey in January 2014
In order to facilitate the installation of flood barriers in Ramsey emergency rolling road closures will be implemented from 8.30am to 2.30pm on East, West and Christian Street along with the link lanes from Parliament Street onto the Quayside.