Another offender was caught driving under the influence of cannabis
Wednesday 21st September 2022 10:33 am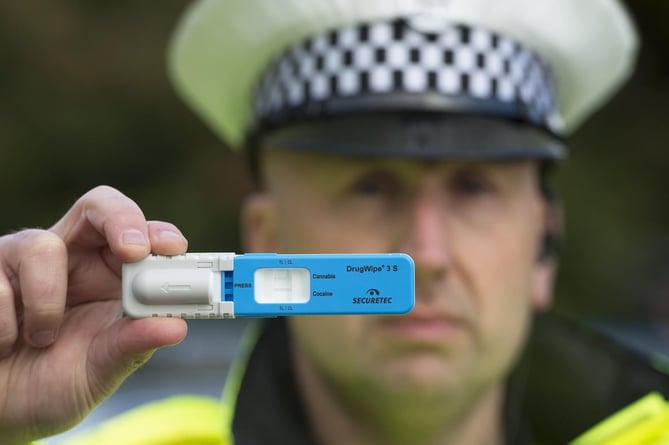 Subscribe newsletter
Subscribe to our email and get updates right in your inbox.
A 20-year-old man who drove while under the influence of cannabis and failed to provide a blood sample has been handed a suspended sentence.
Shae Alexander Christiansen was also banned from driving for five years after admitting committing the two offences just a month apart.
Deemster Graeme Cook, sitting as Deputy High Bailiff, sentenced him to a total of 10 months custody, suspended for 12 months.
We previously reported that, on March 3 at 10pm, police stopped Christiansen while he was driving a Peugeot 307.
He was seen driving at more than 100mph at Brandish Corner on the Mountain Road, exceeding the 50mph speed limit for a 'R' plate driver but no charge was brought regarding that.
When officers spoke to him there was a smell of cannabis coming from his car.
He was described as having dilated pupils and glazed eyes.
A drug wipe test proved positive for cannabis and he was subsequently arrested.
At police headquarters, a blood sample was taken which later produced a reading of 4.6.
The legal limit for cannabis is two.
While on police bail for that allegation, on April 3, police stopped Christiansen again while he was driving the same vehicle at Hillberry Road in Onchan, initially due to an issue with a headlight.
However, there was again said to be a smell of cannabis coming from the car and his pupils were described as dilated.
Christiansen, who lives at Ballabrooie Way in Douglas, denied having used the drug and refused to take the drug wipe test.
He was given multiple opportunities to comply with the test but continued to refuse, saying: 'It's a waste of time.'
After being arrested and taken to police headquarters, Christiansen was again given opportunities to provide a sample but again refused.
A probation report said that Christiansen was a 'skilled sportsman'.
The court heard that he has no previous convictions.
He was represented in court by duty advocate Sara-Jayne Dodge.
The Deputy High Bailiff sentenced Christiansen to four months custody for driving while under the influence of cannabis and six months for failing to provide a sample, to run consecutively, but both sentences were suspended for 12 months.
There is a mandatory minimum two year ban for driving under the influence of cannabis offence, and a five year minimum ban for the failure to supply offence, but those bans will run concurrently.
Christiansen was also ordered to pay £175 prosecution costs.