Cleared businessman says: We've been persecuted
Monday 22nd February 2021 6:10 am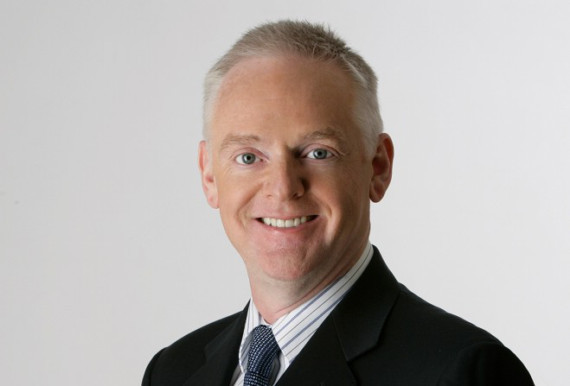 PacNet boss Paul Davis
()
Subscribe newsletter
Subscribe to our email and get updates right in your inbox.
An island-based businessman says he feels vindicated after a court cleared his company of money laundering.
Paul Davis says it is now time for the Manx police to end its long-running investigation into PacNet after four and half years.
'My wife and I have been persecuted in the Isle of Man,' he said.
His life turned upside down in September 2016 when the international payment processing firm was accused of being involved in a mail fraud scam in America.
PacNet was listed by the US Office of Foreign Assets Control (OFAC) as a 'significant transnational criminal organisation' with a history of global money laundering and fraud.
Canadian-based PacNet Services Ltd vigorously denied the allegations and in October 2017 it was removed from the OFAC list.
But an investigation by Manx police continues.
Last week, PacNet's UK subsidiary won a proceeds of crime case brought by the National Crime Agency.
It's the third ruling in its favour, with cases heard in the Isle of Man, Ireland and now the UK.
Mr Davis, of Castletown, who was director of a number of PacNet subsidiaries, said: 'This latest decision, the third in a row in favour of PacNet, is a complete vindication of the company's operations in the UK.
'Among many other valuable conclusions it absolutely clears the names of two directors who were wrongly named and had their lives and careers destroyed by OFAC.
'Sadly law enforcement in several countries have bought the American story hook, line and sinker only to be told by the courts that they had no basis for doing so.
'My wife and I have been persecuted in the Isle of Man in this manner, and I trust this is a cogent demonstration that it's time for it to stop.'
In judgment handed down at Westminster Magistrates' Court last Friday (February 12) District Court Judge Ezzat ordered the return of $2.4m of funds held in a Barclays account in the name of PacNet Service UK. The National Crime Agency alleged that PNUK processed payments obtained through fraud and then laundered the money.
But in a damning judgment, Judge Karim Ezzat ruled that, looking at the eight companies in the PacNet group, there was no real evidence of any fraud or money laundering.
He said: 'The NCA's application is driven either wholly or in part because of the actions and suspicions of the American authorities.
'The NCA has a theory in relation to PNUK's activities and rather than carrying out a review of all the evidence and reaching an objective view, they have gone looking for evidence to support that theory.
The judge said it was 'inconceivable' that mass frauds were being carried out in the way envisaged by the NCA without a high level of complaints against the merchants.
'Millions of dollars of transactions passed through PNUK from multiple merchants, and the most the NCA can do is point to complaints from a few individuals and a number of messages of internet forums,' he said.
The judge concluded there was insufficient evidence that the £2.4m in the account was recoverable property or that PacNet UK was engaged in money laundering. 'I must conclude that PNUK was not engaged in money laundering. I therefore order the return of the funds,' he said.
In September 2018, the Manx courts lifted its freezing order against PacNet subsidiary Counting House, ruling there was no demonstrated connection with any illegal activity.
The Irish court has also ruled in favour of PacNet Holdings over the seizure of Euro 210,000 at Shannon Airport.
A forfeiture application had been thrown out in 2014 and Mr Justice Garrett Simons then dismissed judicial review proceedings in 2019, described the director of public prosecution's position as 'untenable'.
Isle of Man Constabulary said it had no comment to make at this time in relation to PacNet.