Fisherman asks MHKs for help after £10k fine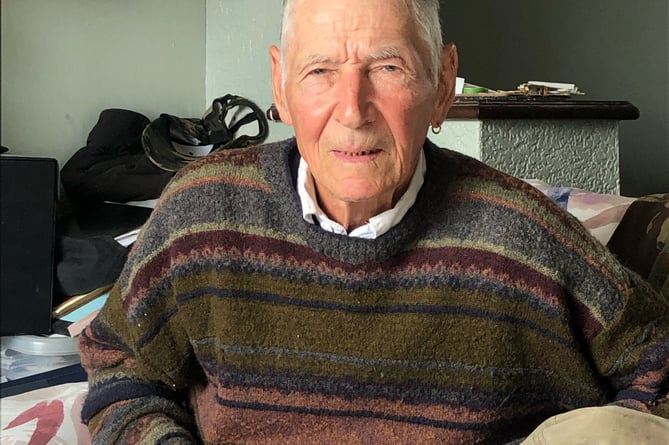 David Quillin plans to take his petitions to the House of Keys to overturn his fine
()
Subscribe newsletter
Subscribe to our email and get updates right in your inbox.
Fisherman David Quillin plans to present a petition to the House of Keys to combat his £10,000 fine from the courts in August.
Mr Quillin, who lives in Port Erin, was fined in court for 17 of 139 of his lobster catch being 'millimetres' undersize.
Fishing regulation states that any lobster caught must have their carapace measured at 88 millimetres or longer.
Mr Qullin, 77, plans to present petitions he has been gathering on the issue to Speaker of the House Juan Watterson.
He told the Examiner: 'It's been an absolute disaster.
'After all my years in the fish industry to be landed with that, it's just absolutely destroying me mentally and physically.
'The main issue is the disgraceful way we've been treated after all these years with an unblemished character.'
Mr Quillin has spent 45 years of his life working as a fisherman and was the chair of the Crab and Lobster Fishing Association.
He said: 'A fair punishment would've been if they'd have come down and had a look and seen that they were 0.6 of a millimetre under the size.
'I think they could have said "Look David, your stuff is a bit marginal, we would advise you to be more vigilant in the future."
'Or if they were going to take it further, they could have issued a verbal or written warning and said "just be more careful or else we might have to take it further".'
Mr Quillin added: 'That was all that was required, not this heavy-handed police nonsense.'
His case was heard by High Bailiff Jayne Hughes, which he lost and was ordered to pay the fine and the £125 court costs but Mr Quillin said that even the court found the case 'marginal'.
Mr Quillin had no previous convictions.
Mr Quillin's defence advocate Craige Sansbury said that 13 of the lobsters were between one and two millimetres too small, and only four were two millimetres or more too small.
However, not happy with the verdict, Mr Quillin is hoping the House of Keys can help his case.
He said: 'I'm hoping by the end of next week to present the petitions to Mr Watterson and see what he can do.
'And that's the best that I can do, I don't know how else to proceed.
'People are telling me I could appeal but I've already spent £6,000 on solicitors fees so far and I'm not going to spend another £6,000 just for another person to tell me that was a fair thing.'
This matter has already cost Mr Quillin in the region of £16,300 including legal fees.
He said: 'I'm hoping that this man Mr Watterson who after all is the Speaker for the House of Keys, I'm hoping he can produce something on this.
'I think it's oppression, and completely over the top.
'I've had a long, unblemished career, and for them to be coming around with this now as bad a financial crisis there has been, and this is what they land me with.'
Comments
To leave a comment you need to create an account. |
All comments 0