Joiner who drank and drove twice within weeks is sentenced
Wednesday 9th February 2022 9:00 am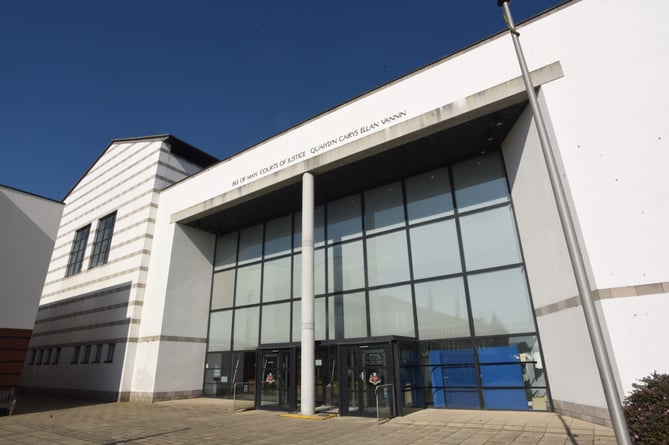 Subscribe newsletter
Subscribe to our email and get updates right in your inbox.
A joiner has been handed a suspended sentence and banned from driving for five years after drink-driving twice in two and a half weeks.
Peter Leavey was first arrested for the offence on September 22 and then, while on police bail, committed the same offence on October 8.
High Bailiff Jayne Hughes sentenced the 49-year-old to 20 weeks' custody, suspended for two years, and also made him the subject of a two-year suspended sentence supervision order.
He was also ordered to take an extended driving test at the end of his ban and complete a drink-driving rehabilitation course.
We previously reported that, on September 22 at 9.10pm, Leavey's white van was parked in Christian Street in Peel.
A bus driver reported seeing the joiner stumbling and said that he told him not to drive.
However, the driver said that shortly afterwards the van was gone.
Police found Leavey at his home, at Oak Road in Ballawattleworth, Peel, where he failed a breathalyser test.
He was arrested and taken to police headquarters where he failed a further test with a reading of 99. The legal limit is 35.
When interviewed, Leavey said that he had fallen off scaffolding earlier in the day and claimed he had only drunk one can of Carling lager, but then drunk more after arriving home.
However, an expert's report stated that there was too much alcohol in Leavey's system for his account to be correct.
On October 8, Leavey was spoken to by police after driving with two children in his van at the Shoprite supermarket in Derby Road in Peel.
He was said to be slurring his words and having glazed eyes, but claimed he had only drunk one can of cider.
After failing a breathalyser test he was arrested and taken to police headquarters where he failed a further test with a reading of 85.
Leavey initially pleaded guilty to the October offence but not guilty to the September one, but then changed that plea to guilty after an expert's report was received.
The court heard that he has no previous convictions.
Defence advocate Ian Kermode said that his client had co-operated with police and there had been no allegations of dangerous driving.
Mr Kermode said that Leavey had an issue with alcohol, was working with Motiv8, and had not drunk since the October offence.
'He is petrified of going to prison. He realises he is on very thin ice,' said the advocate.
'His attitude is one of shame. He is very remorseful.'
Mr Kermode handed in letters of reference for his client and said that, if there was a silver lining, it was that the incidents had brought Leavey's issue with alcohol into the open.
A probation report assessed Leavey as a medium risk of reoffending and harm to others.
The advocate continued: 'He realises he's at a turning point in his life. Everyone knows now he's been drinking. That can be used as a springboard.
'He has made voluntary efforts over the last few months to deal with his alcohol issues.'
The High Bailiff said that, when deciding to suspend the sentence, she had taken into account Leavey's remorse, his guilty pleas, his previous good character, his self-referral to the Drug and Alcohol Team, his references, and the fact that he had not consumed alcohol since the second offence.
Leavey was sentenced to six weeks' custody for the first offence, and 14 weeks for the second, to run consecutively, but suspended for two years.
He was also ordered to pay £300 prosecution costs, due to his initial not guilty plea, and £465 for the expert's report.
He will pay those amounts within six months.