Landing undersized lobsters costs fisherman thousands of pounds
Monday 1st August 2022 5:07 am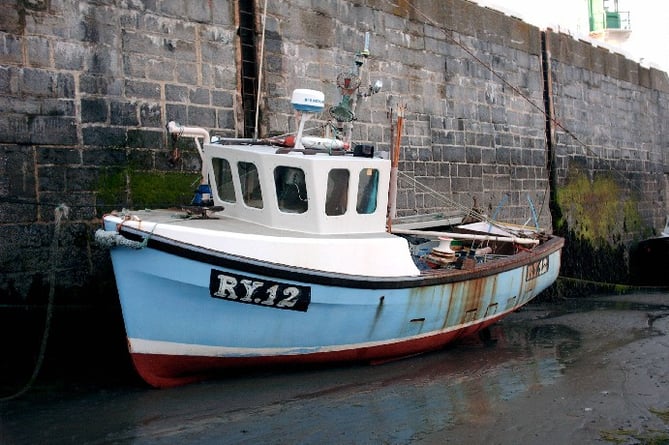 Subscribe newsletter
Subscribe to our email and get updates right in your inbox.
A 77-year-old fisherman from Port Erin has been fined £10,000 for landing undersized lobsters.
David Graham Quillin, who owns the vessel 'Our Lads', admitted having caught 17 lobsters which were under the legal limit in size.
Prosecuting advocate Barry Swain told the court that lobsters which are caught are required to be measured and there is a minimum landing size of 88 millimetres, referring to the carapace length.
This measure was put in place to protect stocks under the Fisheries Act.
On April 19, sea fisheries officers were in Port Erin carrying out checks when they saw Quillin's boat, 'Our Lads' (RY12), coming into the port.
They saw Quillin with stock pots used to store lobsters and performed a check on his catch.
Overall, he had caught 189 lobsters but 17 were found to be under the 18mm legal size.
Mr Swain said that all the undersized lobsters were then returned to the sea so there had been no profit from the offence, but that Quillin was a long-established fisherman on the island so he would have been aware of the fishing regulations.
The prosecutor added that the offence may have been down to Quillin's eyesight and that his son was measuring the lobsters since the incident.
The court heard that Quillin, who lives at Bradda, has no previous convictions.
Defence advocate Craige Sansbury said that 13 of the lobsters were between one and two millimetres too small, and only four were two millimetres or more too small.
Mr Sansbury said that his client had been a seaman for 60 years and was a former chair of the Crab and Lobsters Fishing Association.
The advocate said that Quillin had been at the forefront of lobster pots being modified with an escape hatch.
Several references were handed in which Mr Sansbury said showed that his client was clearly held in high regard, one being from a former environment, food and agriculture minister.
The advocate said that Quillin was perhaps in the twilight of his career and his son was now performing the measuring duties on the boat.
High Bailiff Jayne Hughes said that the maximum fine for the offence is £100,000, which highlights how serious it is considered.
Mrs Hughes said that Quillin had done everything right since the offence and referred to the references which described him as a 'model fisherman' and 'completely loyal, honest and professional'.
He was also ordered to pay £125 prosecution costs.