No manslaughter charges over care home deaths
Monday 26th April 2021 9:00 am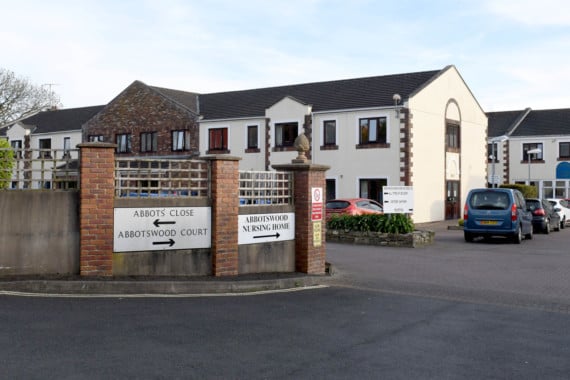 Abbotswood nursing home in Ballasalla -
Subscribe newsletter
Subscribe to our email and get updates right in your inbox.
Charges of manslaughter will not be brought over the Covid deaths at the Abbotswood care home.
Police were called in to investigate last June after 20 residents from the Abbotswood home in Ballasalla died with coronavirus.
Five people were arrested and questioned on suspicion on gross negligence manslaughter as well as health and safety breaches.
Now the detective leading the inquiry has written to the families of those who died to inform them that a case for manslaughter will not now be pursued, following legal advice.
Other criminal and health and safety offences are still under investigation, but it is not known whether these specifically relate to the Covid deaths.
Detective Chief Inspector Mark Newey said in his letter to the families: 'I have now received legal advice in respect of the investigation. One of the offences under investigation was gross negligence manslaughter.
'The decision in respect of this offence is there is insufficient evidence to charge anyone with this.
'However, there are other criminal and health and safety offences that are still under investigation.'
He said more details about the 'actual circumstances will be made clearer in due course' but he was 'unable to elaborate at this time'.
DCI Newey said the investigation team has requested additional statements on these matters and the suspects had been re-bailed to a date in June.
'This will allow us time to carry out these further inquiries before any final decision can be made by the independent UK solicitor,' he added.
An ex-employee at Abbotswood, who is not part of the investigation, has claimed it's been a witch hunt.
They told Isle of Man Newspapers last month: 'They wanted someone to take the blame for the outbreak at Abbotswood.
'But no one would wilfully or intentionally have put care home residents at risk.'
Critics have contrasted the treatment of the Covid outbreak at Abbotswood with the one in relation to the Steam Packet Company, where there has been no police investigation.
That outbreak, linked to a crew member on the Ben-my-Chree, saw the island go into a third lockdown. It claimed four lives and saw a total of 1,146 positive cases.
Chief Minister Howard Quayle revealed in Tynwald last month that it was government chief secretary Will Greenhow who decided that the police should not investigate what happened at the Steam Packet.