Offender who threatened a woman is sentenced
Tuesday 20th September 2022 4:00 pm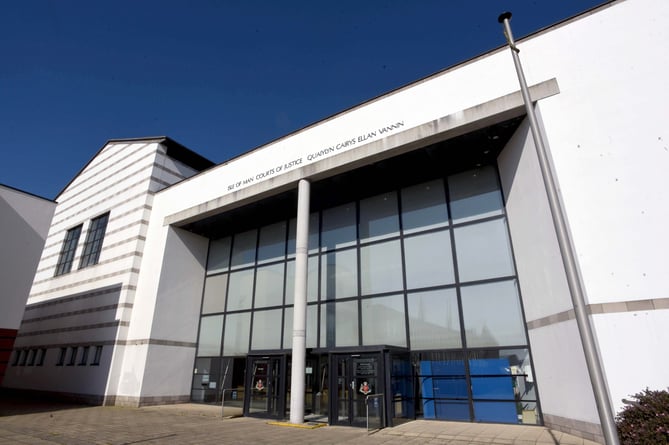 Exterior view of the Isle of Man Courthouse in Douglas -
(Isle of Man Newspapers )
Subscribe newsletter
Subscribe to our email and get updates right in your inbox.
An offender who threatened a woman, who was with her child at the time, has been punished by a court.
David Samuel Anderson appeared before Deemster Graeme Cook, who was sitting as Deputy High Bailiff, was fined £200 for threatening behaviour.
The 41-year-old admitted the offence and was also ordered to pay £125 prosecution costs.
Prosecuting advocate Roger Kane told the court that Anderson, who was said to be known as 'Scottish Dave', was at Quine's Close in Ballasalla on August 30.
He was knocking on a door but getting no response and began swearing with a number of children nearby.
A woman neighbour asked him to stop swearing but he responded by saying the language was part of his 'general conversation'.
The woman said she then saw Anderson talking to her child, saying: 'Tell her do you want a fight?'
He was then said to have raised his fist.
The woman said that Anderson was slurring his words and had glazed eyes, and continued to swear.
She then heard him on his phone, swearing again, and saying: 'Some clown has told me to leave Ballasalla.'
Anderson then swore and said to the woman: 'Who do you think you are talking to?
'Me and you, I'm going to end this.'
The police were called and Anderson was arrested but during an interview, claimed that his actions had been blown out of proportion.
He admitted he was swearing but said that was just how he normally spoke.
Anderson, who lives at Eyreton Road, Crosby, opted to represent himself in court, declining the use of a duty advocate.
In July he was fined £200 for being drunk in a public place and given a three-month licensing ban.
The Deputy High Bailiff ordered him to pay the fine and costs at a rate of £50 per week.