Visitor who assaulted bouncer is banned from the Isle of Man
Monday 12th September 2022 11:28 am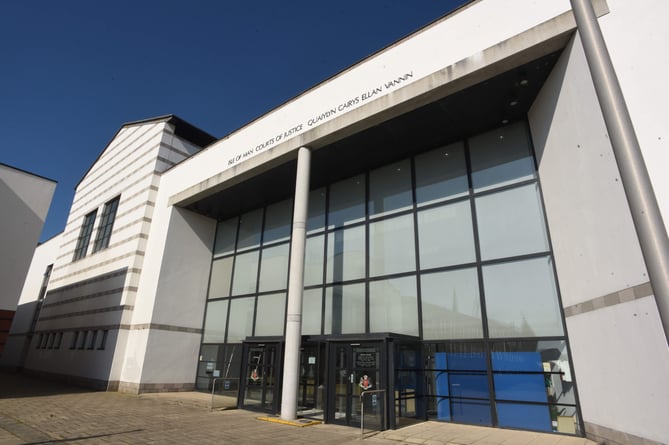 Exterior view of the Isle of Man Courthouse in Douglas -
(Isle of Man Newspapers )
Subscribe newsletter
Subscribe to our email and get updates right in your inbox.
A visitor who assaulted a bouncer at the Palace Hotel has been fined £2,000 and banned from the island for five years.
Ryan Paul Colclough was also ordered to pay the doorman £500 compensation by High Bailiff Jayne Hughes.
The 27-year-old must pay all the amounts straightaway or face up to 100 days in jail in default of payment.
We previously reported that the complainant in the case was working as security staff at the Palace Hotel on July 17.
At 1.45am, Colclough was seen stumbling at the entrance to the casino and was subsequently refused entry.
He was escorted outside but then tried to get back in.
Staff continued to tell him to leave but Colclough continued to try to walk past them.
One of the bouncers pushed Colclough back which prompted him to strike the bouncer with a backhanded movement.
He was subsequently restrained until police arrived to arrest him.
When interviewed at police headquarters, Colclough, who lives at John Ritchie Street, Stoke on Trent, handed in a prepared statement claiming self-defence, saying he had been scared by the security officer.
Colclough claimed he had suffered injuries to his lip, forehead and back.
The court heard that he has previous convictions, in 2019 for common assault, and in 2014 for resisting arrest.
CCTV footage from the Palace Hotel was reviewed and showed that the blow, which was initially described as a punch, had been from a forearm.
Defence advocate Jim Travers asked for credit to be given for his client's immediate guilty plea to the common assault charge, and for his co-operation throughout proceedings, after having been allowed to leave the island.
'Mr Colclough is now at an age where he really should know better and he ought to be putting behaviour such as this behind him,' said the advocate.
'It wasn't a fully fledged punch. It was instinctive rather than a premeditated assault.'
Mr Travers said that there had been some difficult personal issues for Colclough in recent years which he would not go into in open court and that a representative from his employer was in the public gallery.
A probation report assessed Colclough as a low to medium risk of harm to the public and a low risk of reoffending.
Mr Travers summed up his mitigation, asking the court to consider his client's early guilty plea, the fact that there had been no resistance towards police, the article eight human rights of his children, and that he had spent a night and most of the following day in custody after his arrest.
The High Bailiff also ordered Colclough to pay £125 prosecution costs.