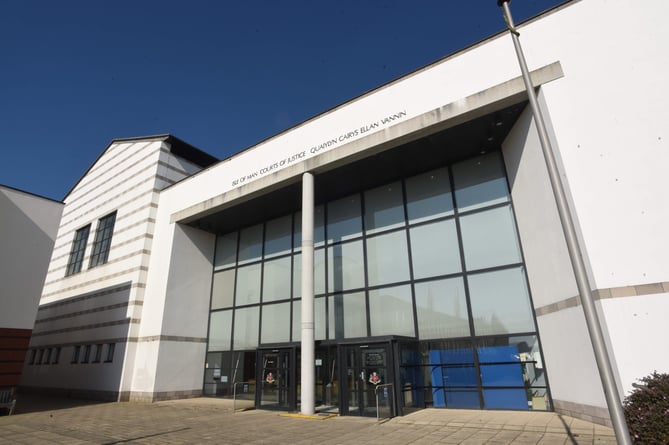 Court news
(Isle of Man Newspapers )
Subscribe newsletter
Subscribe to our email and get updates right in your inbox.
A man who has been before the courts on numerous occasions has been fined £150 for being drunk and incapable.
Ralph John Walker admitted the offence and was also ordered to pay £125 prosecution costs.
Prosecuting advocate Hazel Carroon told the court that a member of the public called police to Glen Falcon Gardens on June 30 at 10pm.
The 52-year-old, who lives at Derby Road, Douglas, was said to be lying on his side on the grass with a large flask next to him.
The member of the public said that they had tried to rouse him but were unable to, so they had decided to call the police.
Officers arrived and also attempted to rouse Walker but he was said to be snoring and did not respond.
He was eventually woken and was described as slurring his words, smelling of alcohol, and having glazed eyes.
He was unable to stand up or hold a conversation and was subsequently arrested.
Walker is already subject to a licensing ban and is on probation, and was said to be engaging well with his probation officer.
Defence advocate David Reynolds asked for credit to be given for his client's guilty plea and said that Walker had been before the court numerous times.
Mr Reynolds said that probation were still looking into Walker getting medication to stop him drinking alcohol, as had been previously mentioned.
He was also said to be waiting for an assessment from the vulnerable adults team.
Mr Reynolds said: 'People seem to target him, to take money from him, and give him alcohol
'He is trying to comply and is receiving a significant amount of support.'
A probation report said that there were concerns about Walker's level of vulnerability but there was 'no easy answer'.
Deputy High Bailiff James Brooks told Walker: 'I think I've probably said everything I could say to you today, previously. I'm not so naive as to think things can be fixed overnight.
'You are never violent to anyone. You are a nuisance more than anything else.'
Walker will pay the fine and costs at a rate of £20 per week deducted from benefits.