Kids wake up to need for healthy breakfast
Tuesday 13th June 2017 2:55 pm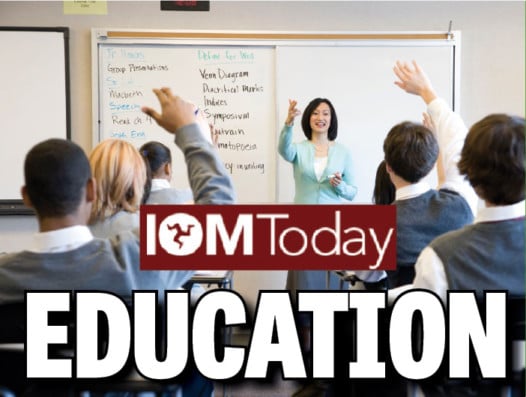 Education news
Subscribe newsletter
Subscribe to our email and get updates right in your inbox.
Primary school children are taking part in a healthy eating week this week.
The school nursing team is aiming to establish good habits among pupils in their final year of primary school during the event, building on the success of last year's initiative in secondary schools.
Organised by the British Nutrition Foundation, the annual Healthy Eating Week highlights the importance of good nutrition to young people.
This year the team is visiting 25 primary schools to run interactive teaching sessions with pupils aged between 10 and 11 about the benefits of eating a healthy breakfast.
The aim is for the children to start understanding food labels and to be able to identify the 'traffic light' system on food packaging - particularly with regard to sugar intake where breakfast is concerned.
It is recommended that children aged seven to 10 should have no more than six cubes of sugar in a day. A survey conducted by Public Health England revealed many children consume more than 11g of sugar at breakfast time alone, equivalent to three cubes of sugar.
A healthy breakfast should contain the main food groups including whole grain cereals, fruit and vegetables, as well as dairy and protein, all of which provides the important nutrients needed to fuel the body for the day.
Community nursery nurse Sonia Cowin said: 'This year we have concentrated on the Year 6 children [aged 10 and 11] as many of them are starting to prepare their own breakfasts and it is essential that they develop the knowledge and skills needed to help them make an informed choice about eating a healthy breakfast.
'Children sometimes skip breakfast which can increase feelings of hunger later in the day and can have a detrimental effect on concentration, mood and performance at school.'
Food supplier Robinson's is lending its support. It is providing demonstration breakfast boxes for school nurses to use in interactive teaching demonstrations and sponsoring materials for use in a 'Design Your Healthy Breakfast' competition.
Health and Social Care Minister Kate Beecroft MHK said government was planning to adopt the UK's Soft Drinks Industry Levy and ring fence that money to tackle childhood obesity.
Comments
To leave a comment you need to create an account. |
All comments 0