Registrations are now open for this year's Harbour 2 Harbour sponsored walk.
The event typically sees more than 400 people walk the route which this year begins in Castletown, following a route along the coast to Port St Mary, and finishing in Port Erin
FIM Capital is to co-sponsor the event in 2023 alongside IFGL, and will be followed by their exclusive sponsorship of the 2024 and 2025 events. Securing this long-term commitment has enabled the SPort Erin charity, which was established in 2007 by Southern Nomads RUFC rugby club, to continue in its mission to provide recreational facilities for the south of the island – in particular, for the younger generation.
Dave Parkes, committee member of SPort Erin, said: 'We are delighted to have secured the sponsorship from FIM Capital for the Harbour 2 Harbour walk in 2023 and beyond.
'The association with such a prestigious firm can only elevate the profile of the Harbour 2 Harbour, and over the years we have appreciated the involvement of a number of the FIM team in helping to support both this and other events.'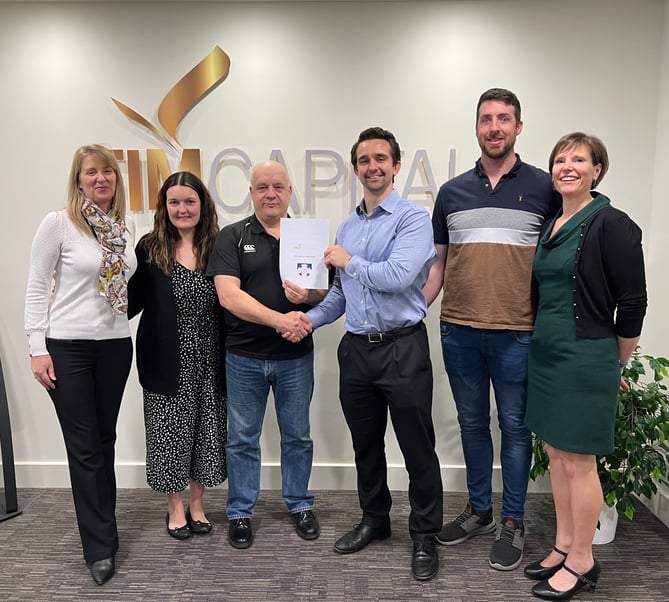 Barbara Rhodes, Michael Craine and Sara Collister of FIM Capital with Dave Parkes, Steph Jurczynska, and Michael Butler of the Harbour 2 Harbour organising committee.
()
Michael Craine, senior investment manager at FIM Capital, said: 'As an active member of Southern Nomads, I am acutely aware of the amazing work that the SPort Erin charity has done to establish the great community facilities at Ballakilley, and the opportunity to sponsor the Harbour 2 Harbour walk was one the team at FIM Capital were happy to accept in support of this.'
SPort Erin has worked with the Harbour 2 Harbour Walk since it began in 2014 and this relationship has played a part in the fundraising efforts of the charity over the years.
The funds raised this year will allow for more investment in the equipment used in the youth coaching sessions.
After many years of supporting the Harbour 2 Harbour Walk, in 2022, Southern Nomads assumed the responsibility for the organisation of the event.
The walk takes place on Sunday, May 7.