In this week's Isle of Man Examiner, we have a special report on Peter Newbery, who murdered two young people.
He wants to be let out of prison on parole.
We also report on another murderer who was recently released.
The chair of the independent Covid review says that public engagement in her work is 'vitally important'.
Cathal Anthony Hughes has been sentenced for having a car whose tax was two years out of date.
A section of Laxey promenade was shut yesterday (Monday) due to the landslip that began last week.
Students who don't want to take part in lessons with religious groups are accommodated with 'resources available at the time'.
A soldier who went AWOL from the Army has been jailed after bringing a van to the island containing 14.2kg of cannabis hidden in secret compartments.
Police have launched a crackdown on drug dealing and youth nuisance in Pulrose.
An intern who did work experience in Tynwald has said it's 'like no other'.
The recently-launched 30 Under 30 awards are inviting us to recognise an emerging generation of leaders and trailblazers.
Laxey man Ian Ellis, who has been manning a railway crossing for 25 years, reflects on his time in the job as it has been automated.
Fitness coach Dean Lewis Leonard, who punched a doorman outside 1886 bar, has been sentenced for common assault.
If you want to do the Parish Walk, you'd better get your, er, skates on to get a cheaper entry fee.
The Manx Development Corporation, which is designed to promote development on brownfield sites, made a loss of more than £178,000 in its first year.
Manx National Farmers' Union secretary Sarah Comish reports from the UK's NFU conference in Birmingham.
Hawkins Barbecue has arrived in the south of the island for the summer. We find out more in our Food and Farming pages.
Bricklayer Craig Philip Teare has been sentenced for a £1,057 benefit fraud.
In our Word on the Street feature, we asked people whether they knew about the Countryside Code.
The Isle of Man's Chief Constable says some police officers are paid less than people who work in fast-food restaurants.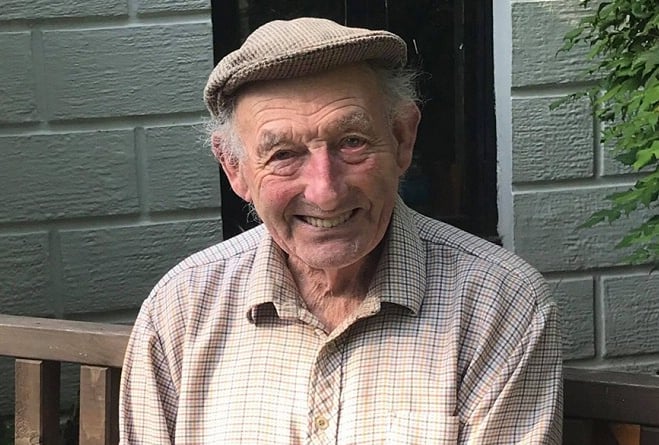 Bob Kewley
David Cretney writes part two of his account about Manx character Bob Kewley's life.
Bacchas A grabbed a decisive victory against their own B team to become Rossborough Men's Hockey Premiership champions with two games to spare.
That story is on the back page.
There are 10 pages of sport in total.
There is also plenty of community news, our puzzles pages and our letters page.
The Isle of Man Examiner is on sale now.
But you don't have to go to the paper shop to buy one.