This week's Manx Independent leads with a story about people whose properties back on to an old railway line.
They've been helping themselves to part of it to extend their gardens.
That's not gone down well.
The other main report on page one is a report on the court case that followed the death of Gary Skelding in an accident involving scaffolding.
The court heard a statement from his widow.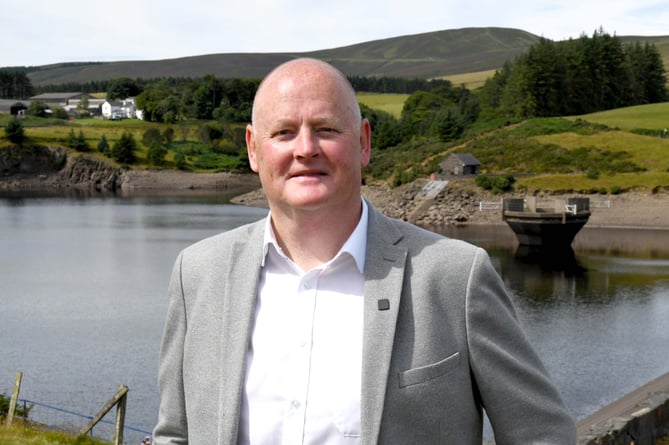 Rob Callister MHK
(Dave Kneale/Isle of Man Newspapers)
Onchan MHK Rob Callister has been ordered to apologise in Tynwald for his conduct when he was health minister.
A review of the sex education curriculum is to be undertaken after a number of claims were made about what was being taught in one lesson.
An airline flying under Aer Lingus colours has introduced a new service linking the Isle of Man with Belfast.
Eighty-seven-year-old Roger John Carter has appeared in court after he was abusive to his wife.
A number of meal portion sizes at primary schools have been reduced as they were over recommended calorie limits.
Defendant Frankie James Thompson has appeared in court accused of stabbing a man in the leg.
The trial of a service to transfer seriously injured patients by helicopter from the island directly to the UK for treatment is due to finish at the end of this month.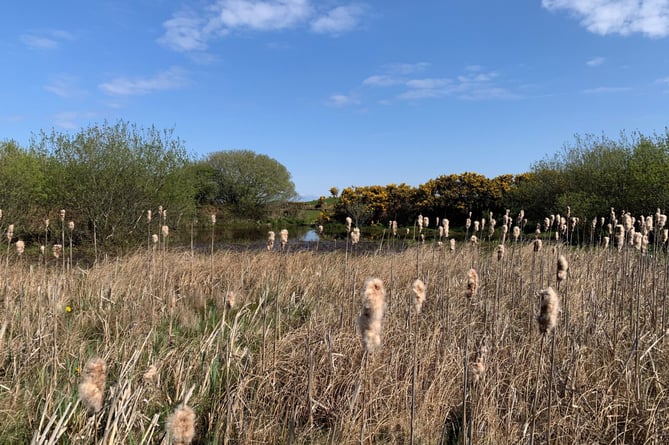 Lough Cranstal Nature Reserve © David Bellamy
The Manx Wildlife Trust has completed the purchase of land next to its MWT Lough Cranstal nature reserve in Bride.
The Buchan School has installed a defibrillator, which has been supplied by Craig's Heartstrong Foundation and funded by a parent.
From a ball of fire at the Cross Four Ways to 25 years of memories as headteacher, Norma Cowell's oral history recording will be of interest to many.
Douglas man Edward Joseph Watkins has been fined for being drunk in a public place.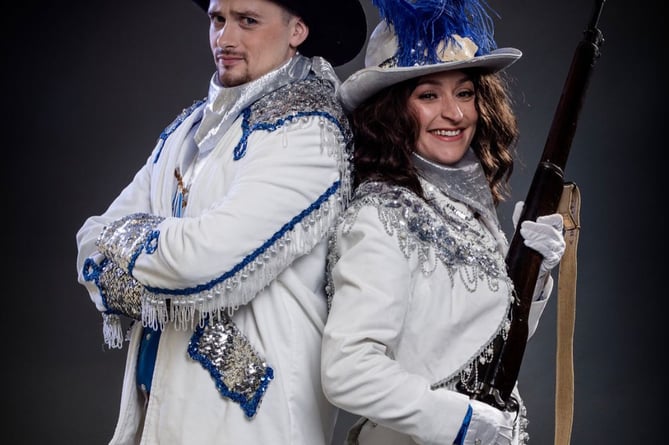 The Manx Operatic Society will present Annie Get Your Gun at the Gaiety Theatre from March 18 to 25. Pictured are Daniel-Sebastian Gray as Frank Butler and Kate Cowley as Annie Oakley
The Manx Operatic Society prepares to present Annie Get Your Gun.
Four-piece Bahuki may only have started gigging last year - but what a year it was, supporting Supergrass at the Villa in August. We find out more in Island Life.
Two Manx bands have qualified for the final of the UK National Brass Band Championships.
The Isle of Man Symphony Orchestra's Spring Concert includes a celebration of female composers.
Families flocked to Ballachurry nature reserve in Rushen on the hunt for minibeasts. We joined them.
Rushen Players will present two contrasting one-act plays over three evenings next week.
Precision, problem-solving, the right amount of power and, of course, a putter were all essential for a pop-up half term activity at the Villa Marina during a mini golf event. We took a lot of photos there.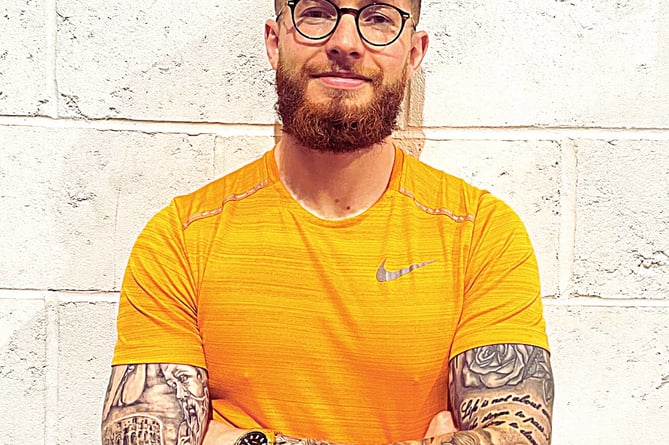 Personal trainer Danny Kane
Danny Kane's fitness column
Manx Amateur Boxing Club returned to a sold-out Villa Marina in their biggest home show to date when facing off against the Yorkshire Select team.
That's one of the stories on the back page.
There are 11 action-packed pages of sport in total.
There is also plenty of community news, our puzzles pages, our letters page, the gig guide and a seven-day television guide.
The Manx Independent is in the shops now.
But you don't have to go to a shop to buy a copy.