Jersey's new measures to fight the cost of living crisis contrast with Isle of Man's
Saturday 6th August 2022 5:08 am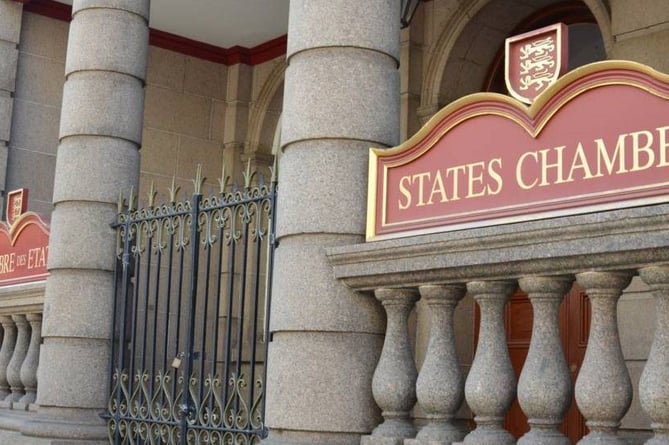 Subscribe newsletter
Subscribe to our email and get updates right in your inbox.
Jersey's new government has unveiled a series of measures as it bids to tackle the cost of living crisis affecting its residents.
As a competitor to the Isle of Man, the proposals brought forward by new Chief Minister Deputy Kristina Moore leaves questions on the amount of support offered by the Manx government.
The package will, the Jersey government says, put almost £15 million back into islanders' pockets this year and almost £42 million in 2023.
This 'Mini-Budget', which forms part of Deputy Moore's 100-Day Plan, includes an above inflation increase of 12% in income tax thresholds and allowances.
The tax threshold for a single person in Jersey is currently £16,000, compared to the Isle of Man's £14,500. Jersey's increase will see this rise to £17,920.
In a bid to help islanders keep warm, Jersey's government is also planning to increase cold weather payments to £70 a month from October 2022 to March 2023 and pensioners will see an increase of 7.7% in their pensions from October.
Jersey's state pension is already higher than the Isle of Man's, with the full rate pension being £235.27 per week, compared to the full Manx state pension of £202.23 per week. Jersey's increase will see their full rate pension increase to £253.38 a week.
However, the increase in cold weather payments will only see eligible residents on Jersey entitled to a maximum of £420, compared to the Isle of Man's £450.
The Minister for Treasury and Resources, Deputy Ian Gorst, said: 'During the election campaign the rising cost of living was one of the main issues raised on the doorstep and our 100-day plan committed us to introducing this mini-budget.
'Its key aim is to address the current cost of living crisis for Islanders and particularly those who are being hardest hit. For example, the tax threshold changes alone mean that a single person earning £10 an hour would see an increase in their take home pay of £520 next year, while a married couple, with two children, who are both earning £12 an hour, would be £1,243 better off.'
In addition to this package of measures, Jersey's Employment Forum has been asked to consider increasing the Minimum Wage to £10 per hour from October 2022 and up to two-thirds of the median wage from January 2023 (£10.80).
By comparison, the Isle of Man's minimum wage was increased in April this year to £9.50 in January, for people aged 18 and over.
Ministers on Jersey will also be encouraging private sector landlords and estate agents to avoid inflationary rental increases if possible and a scheme will be developed to provide free period products to those who need them and funding will be provided to community organisations to set up advice and support services.
Also included in the changes that will be debated by the States Assembly in September, is the deferral of the registration of offshore retailers to charge GST (indirect tax) at source and the reduction in the de minimis level from £135 to £60, from the start of 2023 to 1 July 2023.
The change has been made following requests from some offshore retailers for more time to introduce changes to their systems.
Comments
To leave a comment you need to create an account. |
All comments 0