Manx SPCA column: Dog grooming more complicated than you might think
Saturday 7th March 2020 5:23 am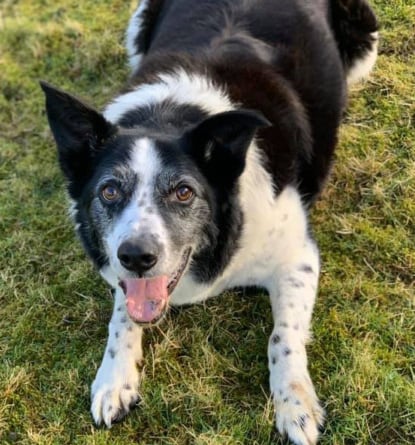 Riley
Subscribe newsletter
Subscribe to our email and get updates right in your inbox.
The world of dog grooming is a lot more complex than you might think.
For example there's scissoring, carding and hand-stripping - and hundreds of different breeds that require a specialist clip or trim.
Then there are some breeds that should never be clipped - many types of collie, for example - because they are double coated, and clipping would result in the hair growing back incorrectly.
Poodles often have quite fancy haircuts and they are purchased by many people because they have hypo-allergenic hair, which lessens the likelihood that their owners will develop hayfever-like symptoms, or other such allergic reactions.
Poodle crosses (doodles) also fall into this category - these types of dog include cockerpoos, labradoodles, goldendoodles and schnoodles.
Poodle crosses are not easy breeds to maintain because their coats become easily matted from the skin outwards, leaving the topcoat looking perfectly fine.
Once this knotting starts it is very difficult to brush out, and the process can be very painful for the dog.
Ongoing maintenance at home has to be more than a quick brush once a week.
A doodle owner really needs to groom their dog's entire coat two or three times a week, and use a technique called line brushing.
This entails brushing a small section of coat at a time, starting at the nape of the neck, and ensuring that you get right down to the roots of the hair.
Ideally your dog should be lying down so that you can groom their underbelly, or they should be on a table (a bit more tricky unless you have someone to hold them).
Problem matting 'hot-spots' are usually where a harness or collar rubs against the dog's coat, behind the ears, behind the front legs where they meet the belly, and underneath the tail.
If your dog gets wet and then you leave the coat to dry naturally the mats of hair will solidify and get more difficult to brush out.
Always towel dry your doodle or, if they will allow it, use a hair dryer and then use a brush.
If you plan to bathe your doodle, brush out any mats before they get wet.
If a doodle's coat isn't maintained regularly then it will need to be cut right back to the skin by a professional dog groomer, because they won't be able to clip through the matting, only under it.
Ideally you should start taking your puppy to a groomer from the age of about six months so that they get used to the smells and sounds of the salon, ensuring that the grooming process doesn't develop into a stressful one.
Most professional groomers offer a 'puppy groom' which is a gentle first groom to help educate the dog.
If you would like any further advice about dog grooming please contact the member of our kennels team who is qualified in this area, Toby Tomlinson ([email protected]).
None of our current rescue dogs need high maintenance grooming, including nine-year-old border collie Riley.
He would like everyone to know that border collies are the best dogs ever, despite being undervalued as a breed by some people, and they are certainly the most expensive dogs in the world.
A record-breaking sale price was achieved last week by Megan, a two-year-old working border collie from the UK. She sold at auction for £19,000 and is now destined to herd cattle in the USA.
The previous word record sale price of £15,000 was held by another dog bred by Megan's owner.
Riley might not be able to herd sheep or cows, but he is great fun to be around and he doesn't cost thousands of pounds!
He's good with other dogs and fantastic around people. He just doesn't like cats.
Comments
To leave a comment you need to create an account. |
All comments 0