ME sufferer to walk 2.6miles for charity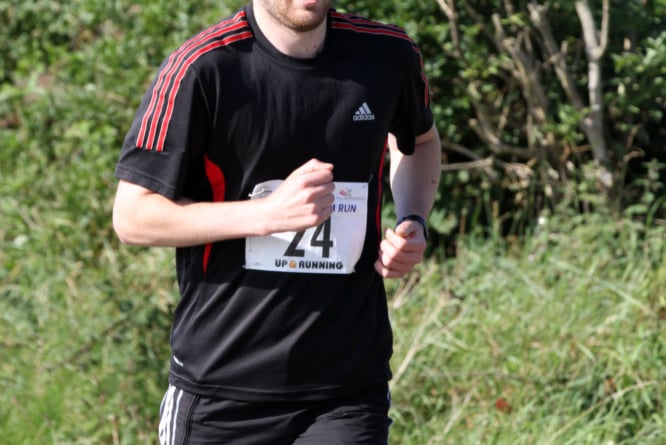 Juan Corlett, who was very active in many sports before health issues began to develop, will walk 2.6miles in support of ME Association
Subscribe newsletter
Subscribe to our email and get updates right in your inbox.
A Douglas ME sufferer has raised nearly £2,000 towards a research charity with his walking challenge.
Juan Corlett is completing a lap of nearby allotments every afternoon until he reaches his 2.6-mile target, which he expects will take him 14 days.
This is in aid of the ME (myalgic encephalomyelitis) Association, a UK charity that supports research on the chronic illness.
The 31-year-old began the challenge on April 26, when the London Marathon was due to take place before the pandemic struck.
The marathon's organisers encouraged people to take part in the 2.6 challenge to raise money for good causes. The figure reflects the 26-mile length of a marathon.
Juan had always held the ambition of running a marathon in his early years before he began developing health issues.
He said: 'In 2012 I contracted glandular fever, followed by severe post-viral fatigue and ultimately ME, also known as chronic fatigue syndrome.
'My health has deteriorated such that in the last 18 months I have only been able to leave the house once a day for a short walk of a few hundred yards.
'There was even a period lasting a couple of months when I was unable to reach the pavement, which is less than 10 yards from my front door.'
Before his illness, Juan could complete a 2.5km run in eight or nine minutes.
He draws a comparison to this challenge, saying that it now takes him eight to nine days to complete the same distance.
His initial fundraising target for the challenge was £260. However, this was met within 24 hours.
He is not deliberately over-exerting himself during the fundraiser as he wants to reserve energy for the rest of the day.
He expected to reach his first mile on Friday.
'My recovery has reached that stage where I can do this. It wouldn't have been possible to attempt this challenge at the start of the year,' he said.
'I wouldn't have been able to put up social media posts, but I'm now stronger and have been able to cope with it. This challenge feels like a meaningful use of time.'
Despite physical and social restrictions, he remains positive.
He said: 'I am very much expecting to have a positive outcome and for this not to be a permanent situation. At this point in my recovery I'm making progress and I hope that at some point I will be able to return to work.It could be easy to feel sorry for yourself in this situation, but you try to keep a positive mental outlook and treat it as a new way of life that you have to adapt to in the same way if you were to live in a different country.'
He added: 'I'm like everyone in the world trying to make the most of the current situation.'
Find out more by searching: www.justgiving.com/fundraising/Juan2-6Challenge/
Comments
To leave a comment you need to create an account. |
All comments 0