Thie Mooar - Manx for Big House - is an individually designed detached home in Ramsey, built in approximately 1970 at the entrance to St Olaves Close cul-de-sac.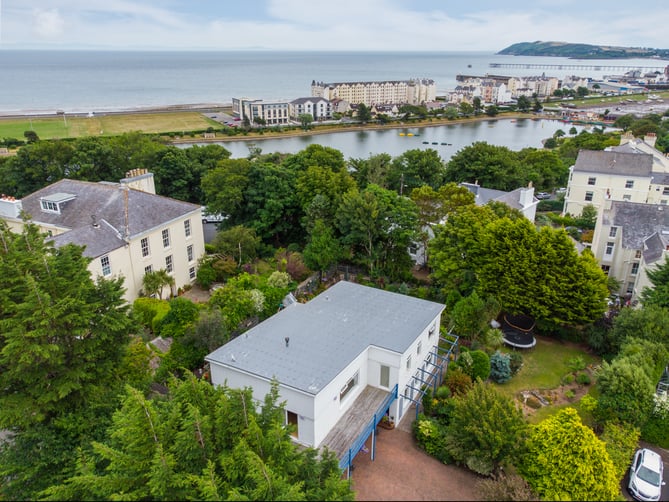 The balcony extends around the lounge of the property, which neighbours Mooragh Park.
(Plum Properties )
With a striking blue trim balcony against the white exterior, the house retains plenty of its 70s character and has been designed to take advantage of views out to North Barrule and Snaefell mountain.
The main area of the house is the first floor, which features a lounge, a kitchen/breakfast room, a dining room, a shower room, and a bedroom with an en-suite bathroom.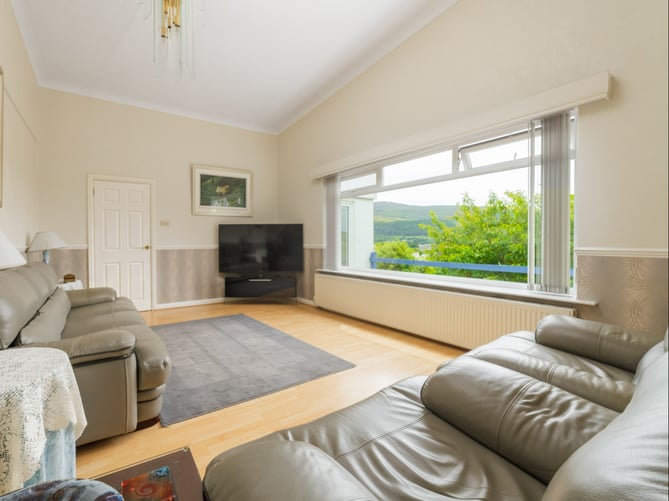 There is a clear view of the mountains from the lounge.
(Plum Properties )
Most prominently, this level includes the timber balcony, which surrounds the lounge and is the best viewing point for the mountains.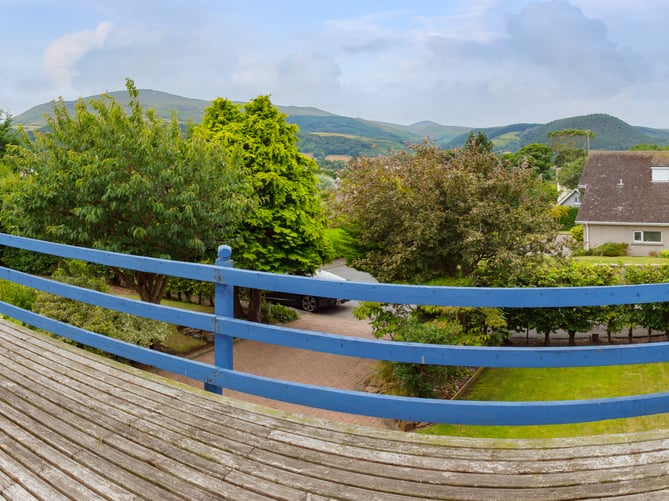 The mountains are best viewed from the balcony.
(Plum Properties )
Downstairs, there are four further bedrooms, one with the potential to be used as a downstairs lounge, a bathroom, a utility room and a store room.
Outside, there is a garden plot with lawns and flower beds, as well as easy access to the nearby Mooragh Park and Promenade.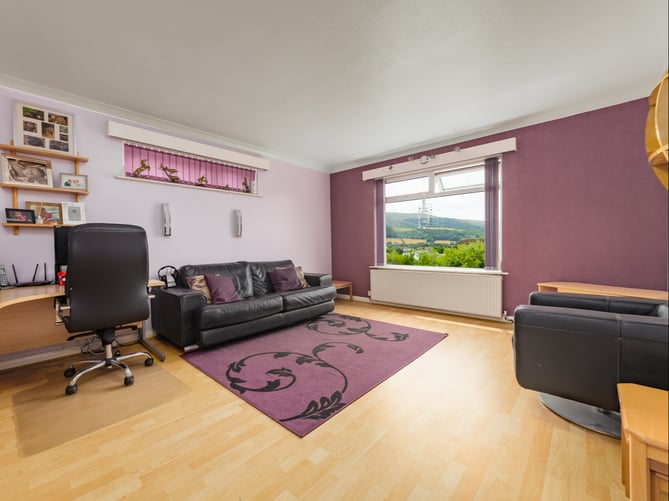 The downstairs lounge, which can also be used as a bedroom.
(Plum Properties )
The property is being marketed by Plum Properties and is listed at a guide price of £695,000.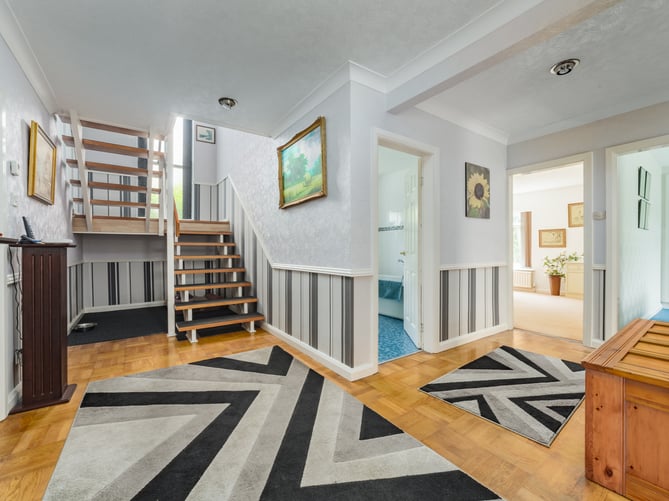 The house's entrance hall.
(Plum Properties )
Bruce Cobburn of Plum Properties commented: "Thie Mooar - or Big House as it translates in Manx - is aptly named.
"It provides large family living space and the layout provides opportunity for a multi-generational family to live in together.
"Set in a meticulously maintained plot, next to Mooragh Park and with balcony views to North Barrule, this is a special property."