The Steam Packet is urging people to go to public meetings about proposed wind farms in the Irish Sea.
They public consultations are being held into the Morgan and Mona wind farms.
One is tonight (Thursday) at Ramsey Town Hall, 3pm to 7pm
Tomorrow one will be held at Douglas Town Hall, 3pm to 7pm.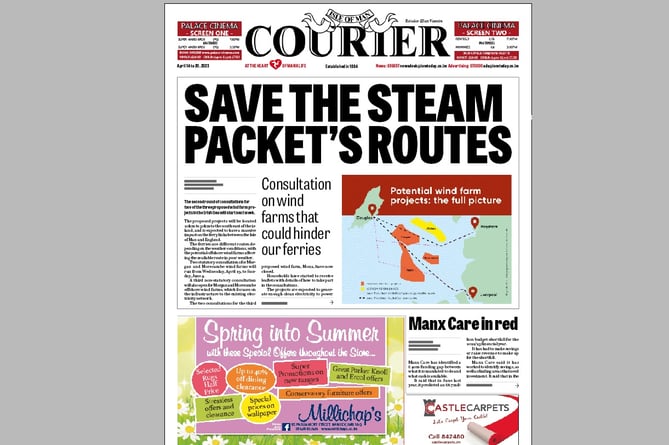 Isle of Man Courier, April 14, 2023
The Steam Packet says that more wind farms will make it harder to sail to and from the Isle of Man, especially in bad weather when the ferries take different routes to minimise the effect of wind on them.