'We believe that a focus on diversity and inclusion is a business imperative, not just a People and Culture initiative', begins Sanshia Tumblety, Diversity & Inclusion Action Group lead.
'In 2018 Standard Bank opened up to unprecedented external inspection and invited an audit of our Diversity & Inclusion culture and practices through the DIFERA (Diversity, Inclusion, Fairness, Equality, Respect and Acceptance) accreditation scheme run by Liberate, the Channel Islands-based equality and diversity charity.
'This vulnerability to accountability saw Standard Bank proudly become the first bank within the Islands to be awarded the DIFERA kitemark with an initial 3-star rating, now increased to 4-star due to the cultural shift we have created within the bank.'
Sanshia added, 'Since receiving this accreditation we have set up a dedicated Diversity & Inclusion Action Group which is a specialist consultative and educational driving forum which communicates with the business to help shape our strategy and provide a voice for employees across all aspects of Diversity & Inclusion.
'Initiatives include neurodiversity training, hidden disability workshops and a focus on inclusivity in the workplace, as well as creating awareness across a wide range of Diversity & Inclusion topics.'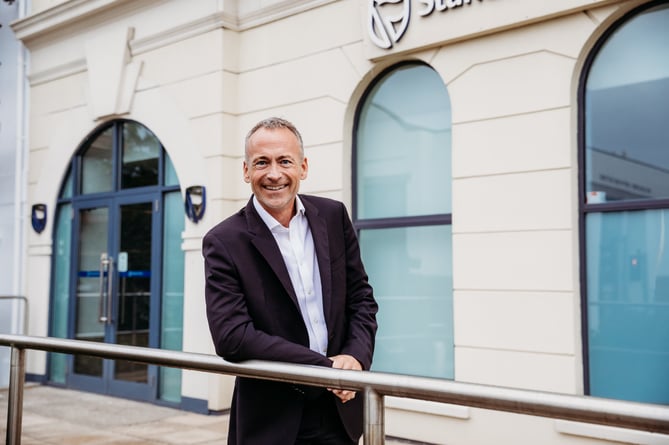 Lee Francis, Chief Executive and Island Head for the Isle of Man
(Standard Bank)
Lee Francis, Chief Executive and Island Head for the Isle of Man continues, 'The bank supports the message "bring your whole self to work", and by this we encourage the acceptance of differences and individuality in how our people present themselves.
'Having recently relocated to the Island with my husband to take on the role of CE, this is an initiative that I am proud to champion for the bank.
'Of course, we have a strong set of business led values that we encourage participation in, but this is more than a tick box to us.
'Our beliefs insist on our business being a safe space to be and extend through this, the expectation of each of our people to contribute to creating this space as well as receiving it.'
Lee closes, 'When it comes to equality, we are meeting our goals for leadership diversity. Gender isn't the only construct that we seek variety in, but we have exceeded our target of a male-female split with 53% to 47% on our executive team for the offshore group.
'When it comes to recruitment, we are carving out changes which remove any possibility of unconscious bias in our recruitment process, ensuring our engagements are focused on skills, competence & experience in relation to the role, rather than based on potential bias, such as age, gender or any other bias.
'We have also provided unconscious bias and Building Inclusive Practices training to all of our colleagues.
'This only scratches the surface on what we are doing to create an inclusive and accepting place of work here on the Island and I look forward to sharing more of our strengths as I lead the Isle of Man business through its next chapter.'
Standard Bank offers a competitive employee proposition, and this can be viewed in 'Our People Promise', a cornerstone document that captures the core business, values and package that a career with the Island employer can offer.