The island's students have today received their A-level results.
Sixth formers from local secondary schools and pupils at University College Isle of Man (UCM) found out how they have done this morning.
BTEC Level three grades have also been published.
Some students from a Douglas based school had been sent their results on email yesterday by mistake.
Ballakermeen High School said emails had accidentally been sent early and pupils were asked to "delete and disregard" them.
We went along to Ballakermeen High School to speak to some of the students receiving their results today.
Matthew Ashley, from Keele, studied ICT, ecomics and maths at sixth form and is pleased with his results.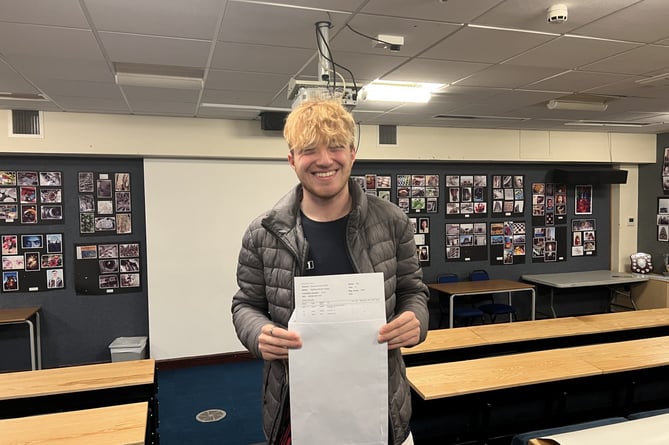 He said: 'I'm happy, I got what I needed to get into Keele University to study digital media and communications.
'I went there to have a look around and it was very nice and very open, I liked it, it seems a very nice place.'
Matthew said he is unsure what his future plans after university are but he is keeping his options open.
Cormac Ewan has been accepted into the University of Oxford to study engineering.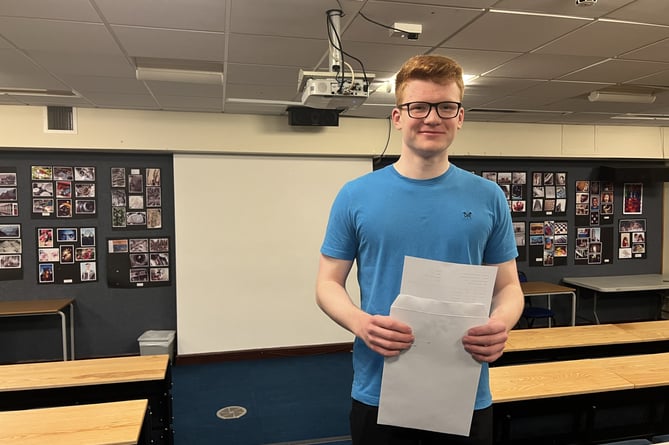 He said: 'I'm very happy with my results.
'It was quite a big step up [from GCSE to A-level], even though we were doing fewer subjects, but I think the work load has changed and it's much more specific and a lot more content.
'Being at Ballakermeen all the teachers are very friendly and its a nice step up.
'I'm going to enjoy myself for a little bit, continue working and then get myself ready to go [to University of Oxford].'
Conor Harper and Tom Plastow both got into their first choice of university and will both be studying physics.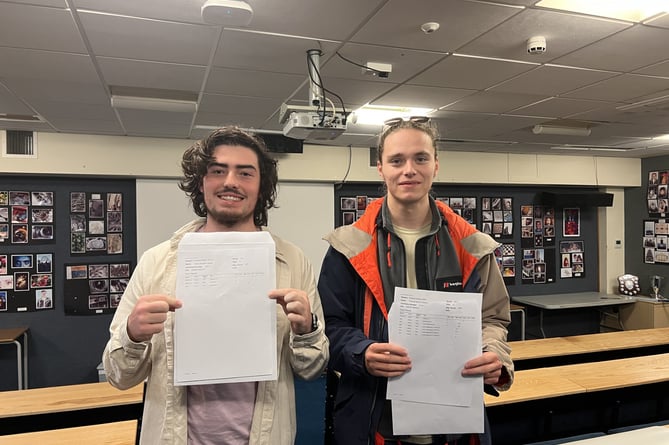 Conor Harper and Tom Plastow
(-)
Conor is heading to the University of Manchester.
Tom has been accepted in to to the University of Edinburgh.
Comparing the difference between GCSE results day and A-level results day, Conor said: 'The GCSE results in the Isle of Man especially don't really matter as much because you don't have to get in to sixth form per say, you just need enough grades, meanwhile the A-level results actually count for which university you're able to go to.
'Today feels a lot more important'.
Tom added: 'Today is much more stressful but it all works out!'
Grace Mitchell and Sophie Hawley said they were both "over the moon" with their results.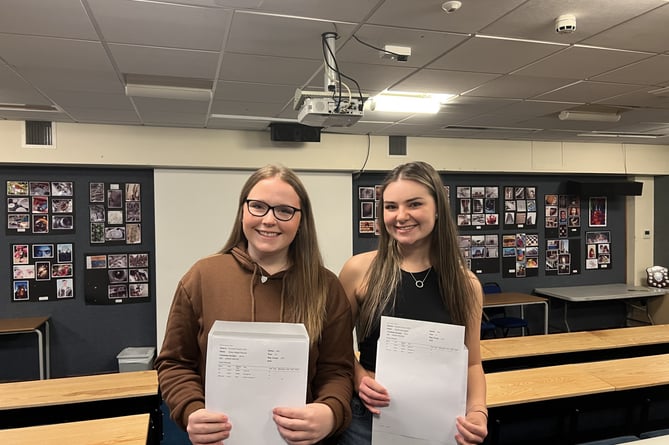 Grace Mitchell and Sophie Hawley
(-)
Grace is going to the Northumbria University to study primary education.
Sophie is set to go to University of Huddersfield to study podiatry.
Sophie said: 'I got A, B, C, which is a couple grades above what I needed.
Grace said: 'I got A, B, B, which is also more than I needed so I'm happy with that. '
When asked whether they're considering coming back to the Isle of Man after university Sophie said: 'I'll stay across for a few years I think.'
Grace added: 'I think with me I've obviously got placements at uni and I've done work experience over here so I'll see what my placements are like in the UK and decide which one I see more for me.'