As the 2023 Isle of Man TT has drawn to a close, we decided to take to the streets to see what both visitors and locals thought of this year's event.
For Matt Shaylor and Nigel Cooke from Gloucestershire, it is their tenth time visiting the island for the TT, describing the annual trip as a 'pilgrimage'.
Matt said: 'Every year we do a 160-mile bike ride from Stroud in Gloucestershire to the ferry to get here, it is like a pilgrimage.
Nigel said: 'The TT is just something that you can't see anywhere else, there is nothing like it.
'Also, Manx people are some of the friendliest people I have ever met, they are all nice, they are all welcoming , it is just a great place to come.
'The only thing I would say is the fan park is not as good anymore.'
Matt added: 'There is not a lot of shops and clothing there anymore. I think a lot of people have said that.'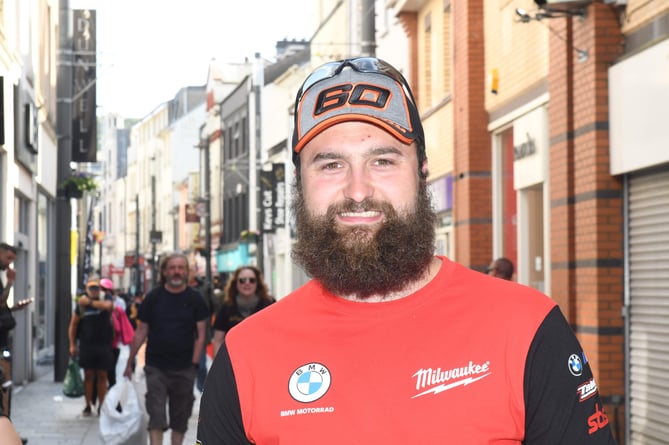 Public opinions on this year's TT - Curtis Kelly (Colby)
Curtis Kelly from Colby loves the atmosphere of TT, although he has noticed a shift over the years.
Curtis said: 'I think it is less busy this year and last year than what it was before.
'Bikes along the prom used to be 20 or 30 deep, this year it just seems, still busy but not as busy as it was.
'It is just nice to get the atmosphere. It is almost like being on holiday, everyone comes over, there are bikes everywhere.
'It is great to see the island come alive for these two weeks.'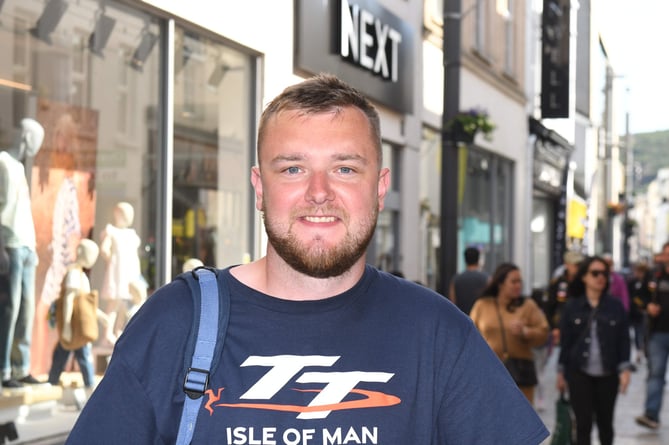 Public opinions on this year's TT - Ryan Crowther (Cheshire, UK)
It is Ryan Crowther's first time in the island for TT, who was visiting from Cheshire.
Ryan said: 'I have always been into motorbike racing, so I have always fancied coming over.
'My cousin and I came over last year just after TT, we stayed in Port Erin, and it was after that when I decided that I have to book to come over for the TT.
'Our experience has been brilliant, it has been better than expected.'
He said that he will definitely be coming back for the TT.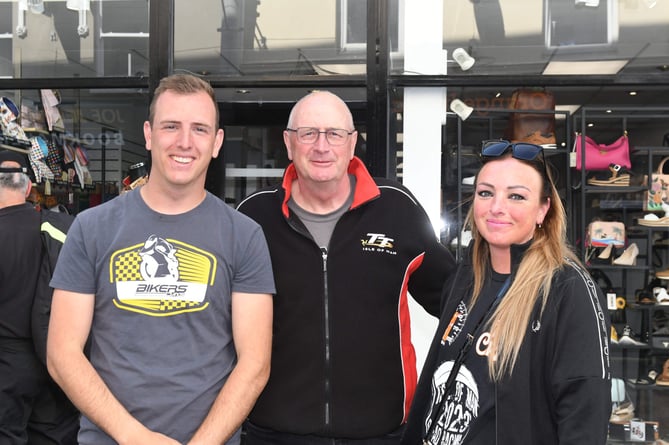 Public opinions on this year's TT - father Jack Cleutjens (centre) with children Mike Cleutjens and Rachel Cleutjens (visiting from Holland)
Jack Cleutjens, his daughter Rachel and son Mike from the Netherlands, are avid bike enthusiasts, with Mike competing in bike races himself.
For father Jack, it is his fifth time visiting for the TT.
For Mike it is his second time, and for Rachel it is her first time over for the event.
Rachel said: 'The TT is amazing, it is something that I have heard a lot about from my dad, it was something that we wanted to do, and it is even better in real time.
'We all ride bikes ourselves, we are all interested in bikes, and my dad is the reason.'
Jack added: 'I don't do football, so I got into bikes.
'I first came in 1991, which was by far the best year.
'Some parts have changed, but it is still perfect.
'The Isle of Man is the best place in the world.'
He said that safety precautions have improved since his first visit, with more police and more speed limits not just in the towns and villages.
Mike said: 'I rode in the superbikes in the Dutch Championships and the German Championship, but only on the closed circuits so not real road racing.
'I get chills when I see the riders go past, you can feel the speed.
'The best thing in the world is to get a start in the TT. '
He added: 'I would love to ride in the TT but that would be a long way away.'