Douglas's railway station restaurant is to reopen again today.
The Ticket Hall closed at the end of January following the retirement of the previous managers.
Restaurateur Dave Paramor has taken over.
He plans to refurbish the venue and change the menus
However, to make the most of the new steam railway season, Dave will open the doors ahead of the planned changes.
He said: 'Since taking on The Ticket Hall I've had so many people asking when we will be open again. People have missed visiting and I know those riding the trains look forward to dropping in for a drink and a tasty snack as part of the experience.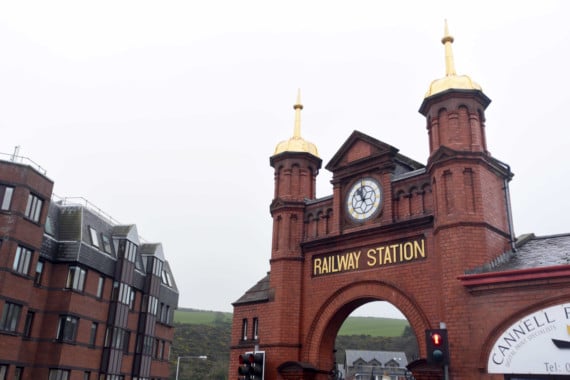 The clock face and tower at Douglas Railway Station -
'That's why we've decided to re-open on March 29. We will be serving hot and cold drinks alongside a range of sandwiches and snack as the new railway season gets under way.'
The re-opening will create more than a dozen jobs.
Dave added: 'We have exciting plans for The Ticket Hall, establishing it as a "go-to" venue for good food, great drinks, and amazing atmosphere. We've recruited a new head chef and together we are devising menus which will put The Ticket Hall Restaurant and Café on the map.
'There will be changes inside, all carried out sensitively and with respect to its history. It is a unique location to dine, not just because of the historic surroundings, but also because there aren't many places to eat in the heart of Douglas that offer accessibility and convenient parking.'
The Ticket Hall Restaurant and Café will be open seven days a week from 9.30am until the last train leaves.