A top dentist says that adding fluoride to water 'shirks responsibility'.
It comes after public health department staff were asked to research the possibility of adding fluoride to water to help reduce worrying levels of tooth decay, particularly in children.
The results of this research is due to be considered by the Council of Ministers in December this year.
Mark Hepworth, the principal dentist at Abbey Dental, told Manx Radio: 'As a dentist I am quite pro fluoride treatment of teeth and we use it in a lot of our treatment protocols for patients of all ages.'
However, he said that he is not keen on a 'mass medication approach of popping it in the water'.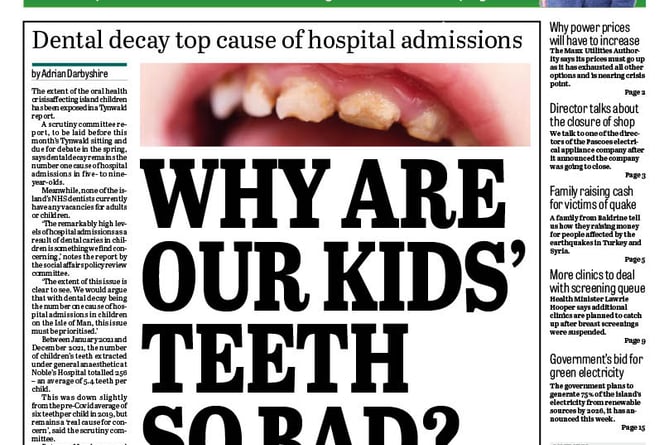 Manx Independent, February 16, 2023
He added: 'There is lots of research on the safety of fluoride in the water but there is also lots of evidence of complications.'
'From my point of view, as a parent, do I necessarily want my kid drinking water that has yet another chemical put in? Probably not.
'I would rather tackle their tooth protection my own way. I would just try and limit the frequency of sugar, brushing twice a day, and insist that is what they do.
'I think just adding another chemical in the water and then hoping they can forget about it, is just shirking their responsibility a little bit.'
Plans to fluoridate the water supply were abandoned in 2008 following a public consultation.
A survey of 1,000 island residents found the majority was opposed to the move, despite it being championed by various professional health bodies, which dispute scare stories from a number of organisations, many in America, which say fluoride is dangerous.
It is now being re-considered following a Council of Ministers' response to a Tynwald scrutiny committee into children's oral health.
The May sitting of Tynwald will debate the social affairs policy review committee report.
The report says that dental decay remains the highest cause of hospital admissions for five- to nine-year-olds.
Yet it also finds that the proportion of five-year-olds found to have experienced tooth decay has fallen from 27.83% in 2019 to 17.1% in 2021.
Public health's research into the fluoridation of water will consider the effects this may have on the population, to what extent it would reduce levels of tooth decay and whether it would be a more efficient and effective way of preventing tooth decay in children than targeted fluoride varnish application.
That report, as well as the Council of Ministers' response, due to be published in February 2024, will then go to Tynwald.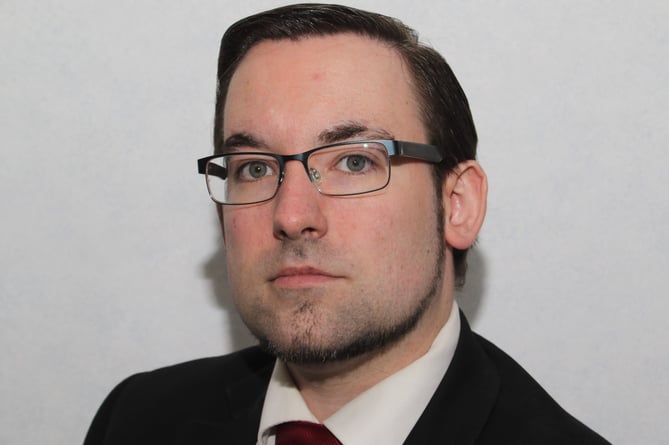 Lawrie Hooper MHK
(Other 3rd Party)
Health Minister Lawrie Hooper has previously said: 'The health of our island residents is of utmost importance and in particular, protecting the island's children and their future. We recognise that all children need to be given equitable access to treatments, both preventative and remedial, in order for them to thrive and for us to be able to provide services which are sustainable for the future.'
In October last year there were 2,086 patients on a waiting list for an NHS dentist, 784 of whom were children.