The police have praised the public for their help in the latest weapons surrender held during January.
The public were able to drop off any weapons they wished to be disposed of at any police station in the island.
Chief Inspector Daniel Rotchell said: 'We want to thank the public for their cooperation and engagement in allowing these items to be disposed of in a safe and responsible manner.'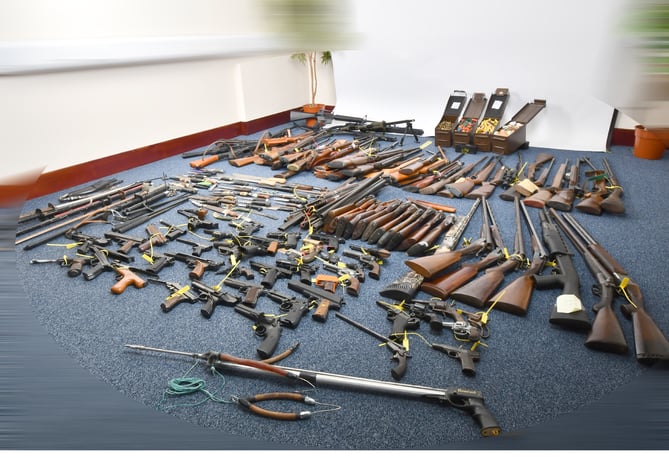 The public handed in weapons to the police from Monday January 16 to Wednesday February 1 2023
(IOM Constabulary )
A total of 112 firearms were collected (including air rifles and BB guns), along with approximately 15,000 rounds of ammunitions and 89 other weapons, which includes knives, swords and other prohibited weapons.
A full-sized harpoon gun was the most interesting find.