In seven acres of wooded grounds sits the castle where one of history's most successful authors lived - and now it is for sale. 
Greeba Castle, sitting at the base of Greeba Mountain, is a Victorian castellated property that was once home to celebrated author Hall Caine. 
The castle was built in 1849 in the Gothic style for William Nowell, later being bought by Edward Windus, the son of one of the publishing partners Chatto & Windus. 
In 1894, Hall Caine moved to the Island and rented Greeba Castle for six months, later buying the house in 1896 and living there until his death in 1931.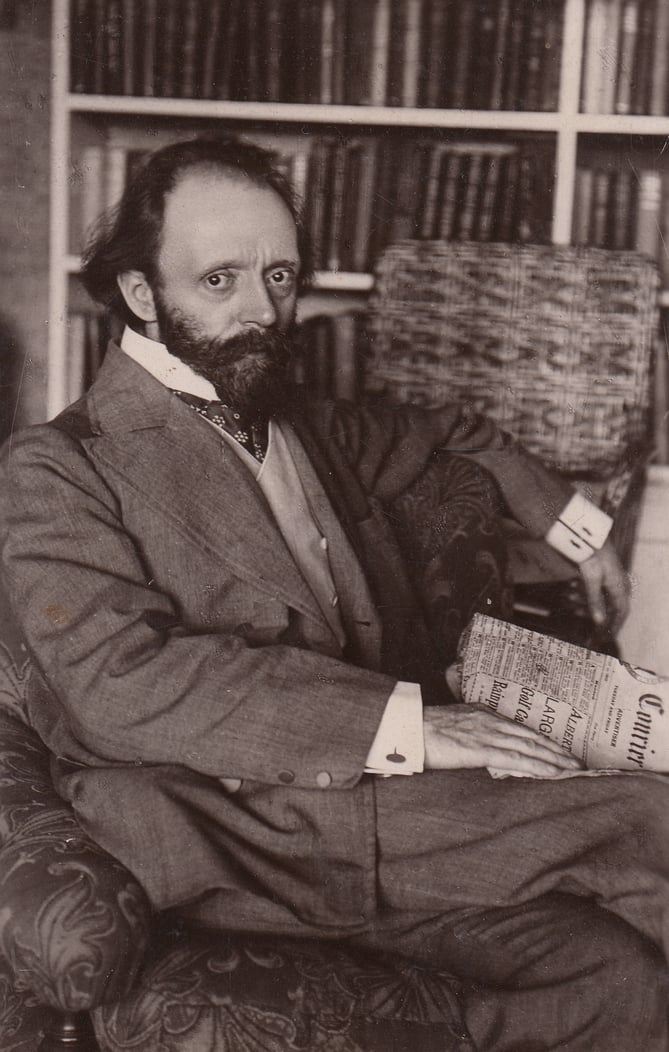 Hall Caine, who lived in the castle until his death in 1931.
(Culture Vannin on Flickr )
Caine wrote fifteen novels, and was the most highly paid novelist of his time, with his book 'The Eternal City' being the first novel to sell more than a million copies worldwide. 
He also wrote a dozen plays, and some of his works were adapted into films, including 'The Prodigal Son' (1923) which was at the time the longest commercially made British film, and Alfred Hitchcock's film adaptation of 'The Manxman' (1929), which was Hitchcock's last silent film. 
According to the Manx Museum, the castle was at one time also used as a school. 
Throughout the castle, there are original period features, such as decorative cornices, stained glass window detailing, deep architraves and parquet flooring.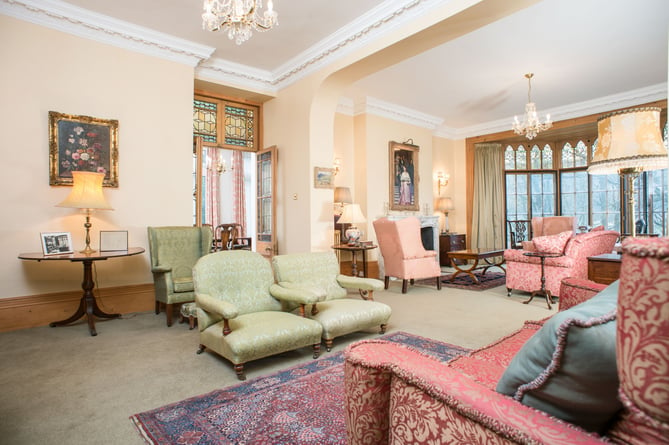 The house features stained glass windows and high ceilings.
(Black Grace Cowley )
The accommodation is made up of a drawing room, a sitting room, a kitchen, a breakfast room and a formal dining room, as well as six bedrooms and three bathrooms. 
Alongside the castle, there is a fully modernised cottage which contains three bedrooms and two bathrooms.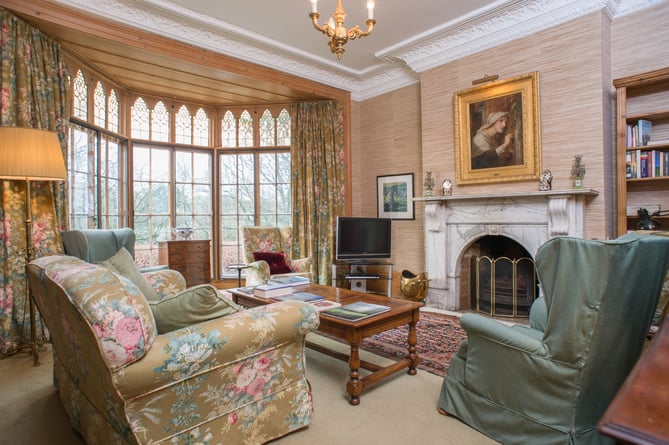 There are five reception rooms throughout the castle.
(Black Grace Cowley )
The grounds span approximately seven acres with wooded area, featuring a former stable block and the now-derelict studio where Hall Caine once wrote his novels. 
The property is being sold by Black Grace Cowley for a guide price of £1,650,000.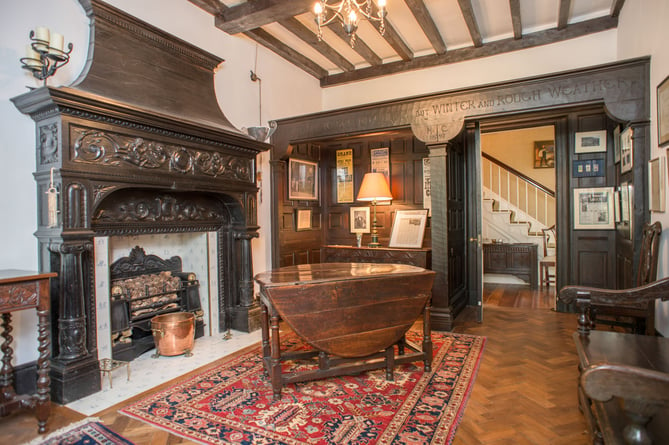 There are also ornate fireplaces and carved wooden frames.
(Black Grace Cowley )
Tim Groves of Black Grace Cowley commented: "Black Grace Cowley are delighted to exclusively offer this rare opportunity to purchase one of the Isle of Man's most distinctive private houses, the former home of celebrated writer Sir Hall Caine. 
"Built in Victorian Gothic style in 1849, Greeba Castle retains many original features and provides a unique opportunity to acquire a gracious home of literary and historical stature."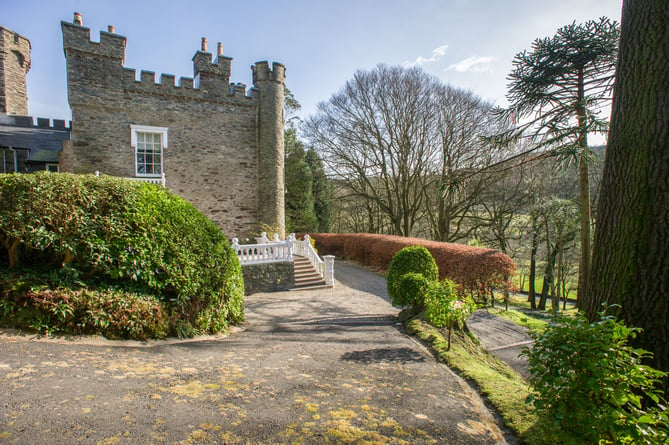 The castle is set in approximately seven acres of grounds.
(Black Grace Cowley )
"Set in some seven acres of secluded grounds, the castellated residence is distinguished by elegantly proportioned rooms with lofty ceilings. 
"Complementing the imposing main residence is a separate guest/staff cottage, a sensitive contemporary re-imagining of the former stable block, while deep in the wooded grounds is the studio, (now derelict), used by Hall Caine for his writing."