This former church is set to become a set of 'luxury' flats - and you could be its owner.
Bucks House, in Douglas, is more than 100 years old and has an imposing presence, with stained glass windows and period stone arches.
The church is currently partially converted, with full planning consent to become 10 flats, set over four floors.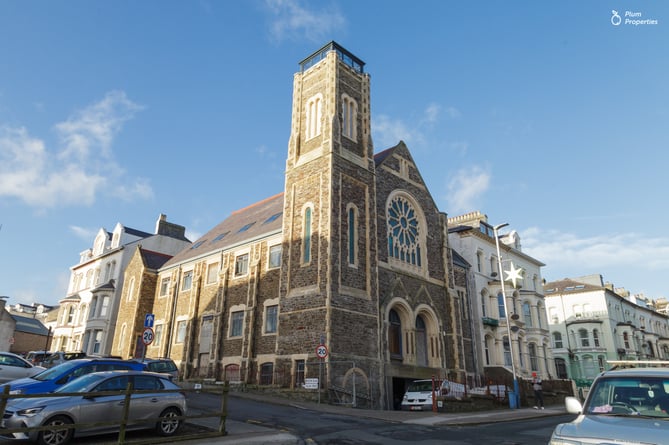 The church sits on the corner of Bucks Road in Douglas.
(Plum Properties)
The property's sale, which is described as a 'truly unique opportunity', will include any building materials already acquired by the current developer.
The church has a new insulated roof with Welsh blue slates, reinstated stain glass windows, new concrete window lintels, a noise reducing flooring system, and the option to include a lift with a feature glass wall.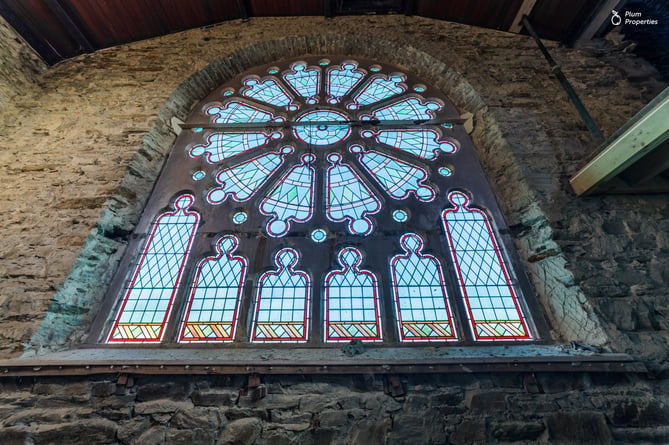 Prominent features of the church include stained glass windows.
(Plum Properties )
Period church features of the property include a bell tower, architectural archways and a picture window, as well as other stained glass windows throughout.
The property is being sold by Plum Properties and is listed at a firm price of £1,000,000 plus the retention of one of the completed flats.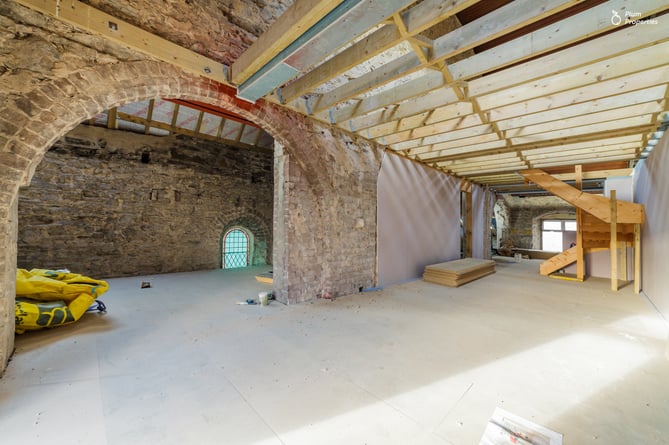 The church has already been partially converted.
(Plum Properties)
Jamie Sutton of Plum Properties said: 'Plum properties are thrilled to offer for sale this truly unique development opportunity of an historic church that has full planning consent to complete a conversion project into ten luxury duplex apartments with secure parking located in Central Douglas.
'Constructed in 1890 this is a church steeped in history that has retained its original features including striking archways, reconditioned bell tower and as you may expect to see in a church, beautiful stained glass windows, including the fully restored and decorative feature window.
'The current owner has lovingly restored the church to date, ensuring no corners have been cut and only the most suitable and in keeping materials have been used.
'Having already been partially restored, this is a true one-off opportunity for a developer to complete the project creating a landmark property for the island to enjoy for years to come.'