Tragedy as local rider Dan Kneen dies in TT qualifying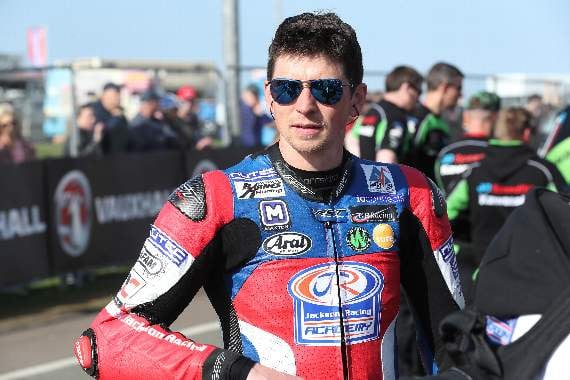 Dan Kneen pictured at last week's North West 200 (Photo: Dave Kneen)
Subscribe newsletter
Subscribe to our email and get updates right in your inbox.
Local rider Dan Kneen tragically died following a high-speed crash on the approach to Ramsey during Wednesday evening's qualifying session for the TT.
The 30-year-old from Onchan had been first on the road and lost control of his 1000cc Tyco BMW on the extremely fast stretch between Churchtown and the bottom of Sky Hill track. He died at the scene.The session was immediately red-flagged and subsequently cancelled shortly after 7pm.A fire engine had to be summoned to the scene as a roadside tree had caught fire in the incident.Shortly later, news of a second incident was confirmed in which a rider hit a course car at Ballacrye, near Ballaugh, when on its way to the initial accident. That rider was airlifted to Noble's Hospital. No update on his condition has been announced.
ACU released a statement: 'ACU Events Ltd regrets to confirm that Dan Kneen, 30, from Onchan in the Isle of Man died this evening following injuries sustained during the Superbike qualifying session on the Isle of Man.
'Dan had an accident at Churchtown on the first lap of the session and died at the scene of the incident.
'Dan made his mountain course debut at the Manx Grand Prix in 2008 and won an unprecedented three races – the Junior, the Newcomers C and the Ultra Lightweight MGP Races.
'He achieved his first TT podium in last year's Superstock Race, finishing third in the Superstock TT Race. He has a fastest official lap of 130.347mph which he set in last year's Superstock Race and recorded a lap of 132.258mph (17:06.994) in last night's Superbike qualifying session.
'ACU Events Ltd wishes to pass on their deepest sympathy to Dan's partner Leanne, his family and his many friends in the road racing community and beyond.'