Its theme was 'investing in the city: an opportunity to celebrate what we have and to shape the future of the island's capital'.
More than 50 guests heard the mayor, Cllr Janet Thommeny, speak about the pride felt within the local authority after city status was bestowed upon Douglas as part of the Queen's Platinum Jubilee celebrations.
She told the audience at Douglas Council Chamber that, while such an accolade – to be formally conferred later this year – did not come with any particular rights, it brought a kudos towards building a fit for purpose capital and developing a stronger sense of civic pride.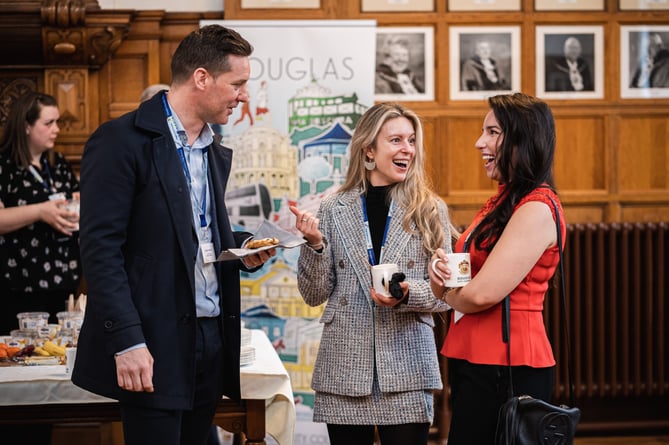 Guests at the business breakfast at Douglas City Hall
()
'There is no question that Douglas has the potential to become a centre of enterprise and innovation,' she said.
'A place that can attract greater numbers of new businesses, new investors and visitors; a city which provides opportunities for economic growth with the potential to bring economic and social benefit' to the capital.
'Being a city can provide inspiration, drive and encouragement for investors in the capital and in the Isle of Man more widely.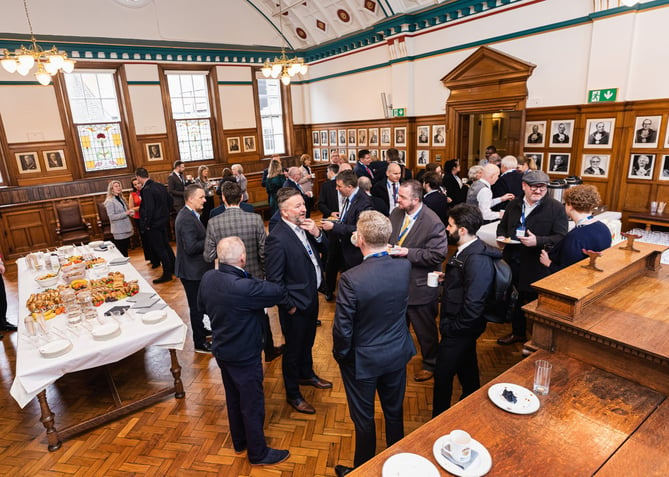 Guests at the business breakfast at Douglas City Hall
()
'We want to engage with everyone and find out how we can help us all to work together for the place we call home, a place we all have a stake in.'
Cllr Thommeny highlighting her desire for more money to be invested in youth services.
'On a personal note, I have now lived here for 33 years and seen increasingly that people integrate and it's truly multicultural,' she said. 'We do not have pockets of one community.
'We are all citizens, whether residents or business owners and workers, and we all want Douglas to be a city of opportunity and a place in which we are proud to live and work.'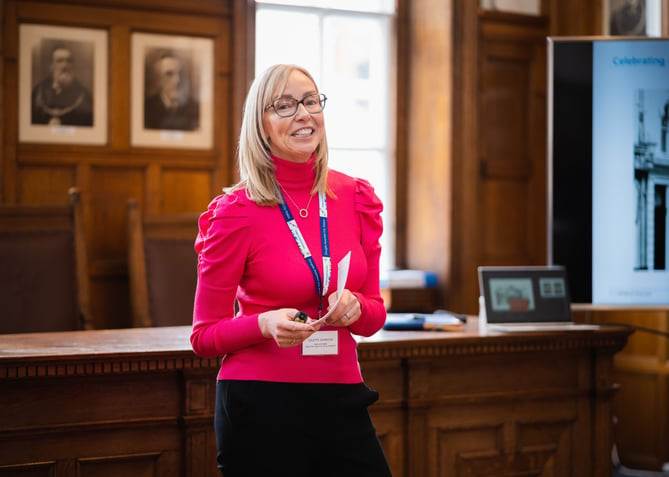 Colette Johnston of Barclays
()
Cllr Thommeny also welcomed the guest speaker for the event, the head of local markets at Barclays Isle of Man, Colette Johnston, who talked about the bank's investment in Douglas.
A year after the bank celebrated its centenary in the island – an occasion acknowledged with a reception hosted by Douglas Council to mark a century of service in the capital – she outlined the changing face of the bank on the high street over the past 100 years.
The councillor who will take over as mayor for the next municipal year has been announced. Click here to read more.