With only 47 days to the start of the TT, there's been snowfall on the Mountain this morning.
The Snaefell Mountain Railway has been closed for the remainder of the day due to the worsening weather conditions and strong winds at the summit.
The police have also warned people against travelling on the Sloc road in the south of the island.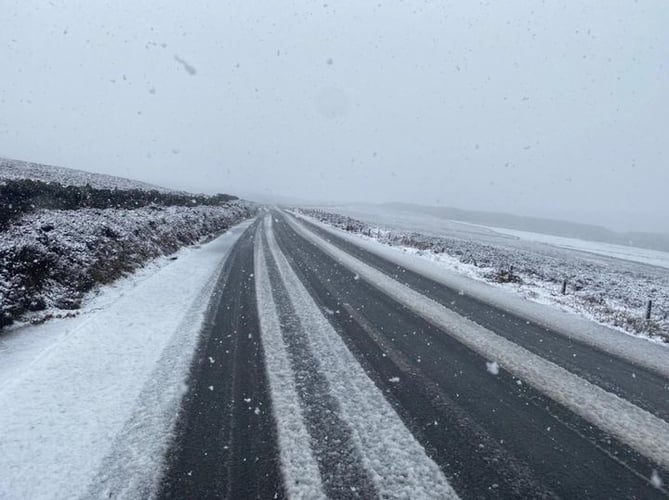 Posting on Facebook they said: 'Road conditions are deteriorating on the Sloc road. The Department of Infrastructure has been notified and have a gritter out.
'All roads are currently passable with care but this will be regularly monitored by Police. Please only travel if absolutely necessary.'
The rain that has deluged the rest of the island is meant to clear for a time this afternoon before returning with strong winds this evening.